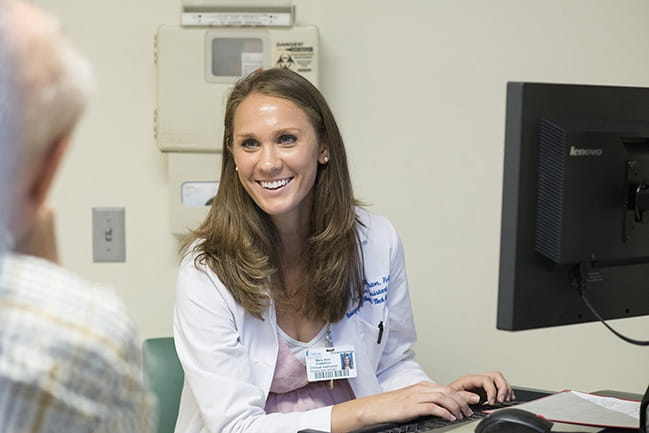 Yes! Let Us Tell You Why
When it's time to buy a new car, do you research options and seek opinions to determine the best fit? We tend to be thorough when it comes to choosing consumer goods, so why not when it comes to health care?
Health care is a fast-moving field and it's not an exact science. There may be several approaches to diagnose a condition and various treatment options. It's a good idea to explore possibilities by consulting more than one physician. A second clinical opinion can provide peace of mind as you explore treatment options. It can also provide a thorough understanding of health issues and care options because different physicians come with unique experiences, perspectives, and language to explain the diagnosis and treatment possibilities.
"There is no substitute for sitting down with an expert who can put everything you've been exploring into perspective, translate complex information into layman's terms, and help you sort through details," says Ear, Nose & Throat (ENT) otologist Paul R. Lambert, M.D. "And that's what we do here at MUSC Health."
Why is MUSC Health ENT a great place to come for a second opinion?
MUSC Health ENT takes an interdisciplinary approach to care with focused expertise available 24/7 in one location. Within the broad ENT specialty, each MUSC Health doctor has tailored their sub-specialty niche based on personal interest and skills – from head and neck cancer to facial plastic and reconstructive surgery, from microscopic ear surgery to voice and swallowing. And MUSC Health ENT doctors are a particularly compassionate, content group of experts.
"Treating impediments to major senses – hearing, for example – means improving quality of life," says Dr. Lambert. "This is an area where we can make a tremendous improvement in someone's life, and it's immensely rewarding."
Understanding that time is of essence, MUSC Health ENT will expedite the second opinion process. MUSC Health ENT also offers the highest rate of clinical trials in the U.S. Whether it's a study on tumors, sleep, hearing loss or pediatrics, trials are ongoing all the time and may benefit diagnosis or treatment outcomes.
Will I offend my physician if I ask for a second opinion?
Many physicians encourage their patients to seek a second opinion and may refer you to another doctor they know and trust. In fact, the American College of Surgeons strongly endorses this step, stating that second opinions have "always been a part of good medical practice."
"The patient's best interest is our primary concern, whether they decide to seek treatment with MUSC Health or another provider," says Dr. Lambert. "My job is not to persuade them to choose one provider over another. My role is to ensure patients are well-informed so they can make an educated decision for next steps."
Approximately 140 physicians compose a community of ENTs across South Carolina. Many consult with one other for select cases. Approximately fifty percent of patients who seek a second opinion at MUSC Health ENT decide to also pursue treatment with MUSC Health.
"If the first and second opinions are the same, I will let patients know 'you're on the right track and you're in good hands with your doctor'," says Dr. Lambert. "If they choose to seek treatment at MUSC Health ENT, I may ask them to sleep on it. After all, we want to ensure patients are confident and comfortable with each health-related decision."
Are second opinions expensive?
Second opinions are often covered by insurance and some insurance companies will require it. Medicare, for example, covers second opinions when a doctor recommends that you have surgery or a major diagnostic or therapeutic procedure. Medicare will also cover a third opinion if the first and second opinions are different from each other. Please consult your insurance agent for details.
What should I do next?
MUSC Heatlh ENT would be pleased to assist you or your loved ones. Please give us a call at 843-876-8984 to schedule an appointment with our team. We look forward to meeting you, to help you on your path to a healthy quality of life.
About the Author
MUSC Health

Keywords: ENT