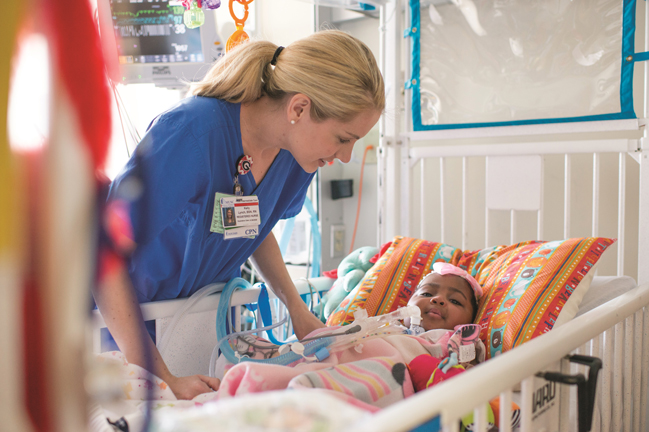 Nurses Take Top Prize in Nursing Excellence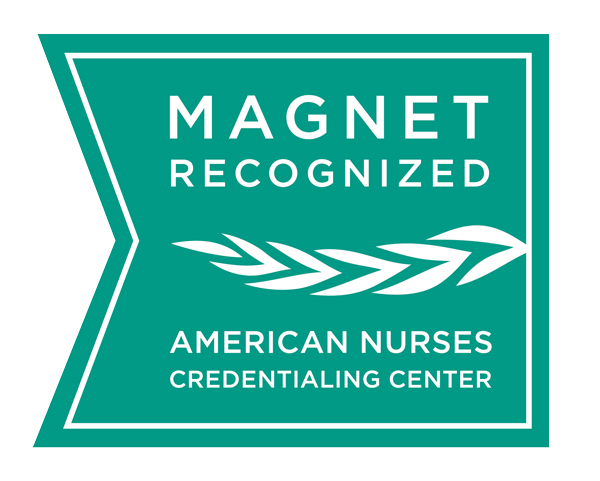 In September, MUSC Health received the ultimate credential for high-quality nursing care when the American Nurses Credentialing Center (ANCC) awarded the medical center with Magnet Recognition®, an acknowledgment of quality patient care, nursing excellence, and innovations in professional nursing practice. This status is held by only 7 percent of U.S. hospitals. "Achieving this designation is about our continual process to improve patient care," says Marilyn Schaffner, Ph.D., RN, Chief Nursing Officer. "But it's also about recognizing the excellence that our nurses provide every day." The ANCC's review covered 69 standards within four domains: transformational leadership, structure empowerment, exemplary professional practice, and new knowledge innovations and improvements.
The Magnet reviewers cited the evidence of nurses' autonomy to make decisions about care. One example was a hospital-wide nurse-led project to reduce errors in medications administered from a second IV bag set up on an infusion system (pump). If a nurse is distracted while hanging the second bag, she or he may forget to unclamp it. A nursing team's analysis of this error revealed not only the system's lack of a hard stop or alarm to remind the nurse to unclamp, but nurses' inconsistent knowledge about best practice related to hanging the secondary bag at proper height and labeling secondary tubing. The nursing leadership team implemented training for hanging and labeling IV bags and asked the pump's manufacturer to redesign the system. The manufacturer is now working to include a hard stop warning feature in one of its software updates. Eventually, patients in other hospitals around the nation will benefit from this safety initiative driven by the nurses at MUSC Health.