Educating Tomorrow's Primary Care Physicians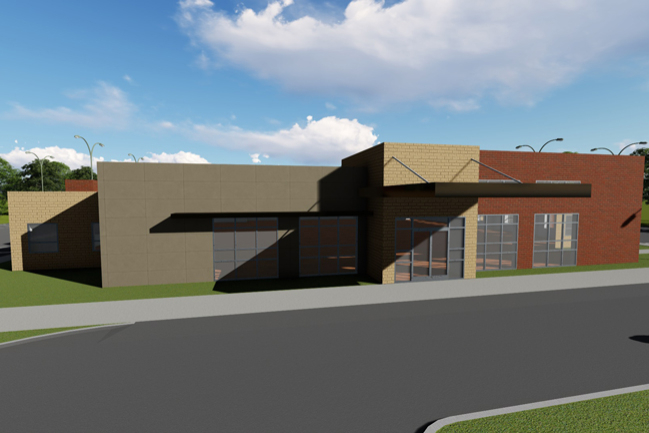 With the advent of the patient-centered medical home, primary care physicians (PCPs) are assuming the role of the patient's primary advocate and guide to the health care system. Unfortunately, PCPs are in short supply. South Carolina will need 835 more PCPs by 2020, according to estimates by the Robert Graham Center in Washington, D.C. Two recent joint educational initiatives by MUSC and its affiliates aim to attract PCPs to rural South Carolina, offering them the prestige of an appointment at an academic medical center and the clinical opportunity of a community-based practice.
The Tidelands Health MUSC Family Medicine Residency Program
The Tidelands Health MUSC Family Medicine Residency Program, accredited in October, offers residents just such a hybrid experience. Residents will rotate to MUSC for subspecialty training such as pediatrics and electives but will reside in the Murrell's Inlet area and practice at the new family medicine center being built by Tidelands in Horry County. The first class of eight residents will begin in July 2017.
The new center is being built in an area that is both a rural health professional shortage area and one of the fastest growing areas in the U.S., with more than 20,000 moderate-income homes going in within five miles of the center.
Placing a residency program in a health professional shortage area is a first step toward meeting the growing demand for primary care. "Most residents stay within 60 miles of where they train," said Terrence Steyer, M.D., chair of the Department of Family Medicine at MUSC and one of the architects of the program. "One way to begin to address shortages is to train people in rural areas."
The program, which includes faculty from both MUSC and Tidelands Health, provides residents the leadership skills they will need to run a successful practice in today's health care environment. For example, all residents will be required to earn at least a green belt in Lean/Six Sigma, a methodology for driving the waste out of care while maintaining quality.
The program will also cultivate resilience in the residents, providing them tools for maintaining a work-life balance and managing stress. For example, they will be able to attend fitness classes alongside attending physicians and will be given a Fitbit® and a free gym membership.
"Our state needs well-trained PCPs who are equipped to manage the stresses of delivering primary care, and we need to place them in rural health care shortage areas," said Steyer. "This program combines all the things I believe in to make South Carolina a healthier place to live."
The MUSC-AnMed Health Clinical Campus
MUSC's new clinical campus, located four hours north of Charleston at AnMed Health in Anderson County, will provide the core clinical education for 12 third-year and 12 fourth-year medical students annually. AnMed Health is a 561-bed, not-for-profit health system serving the upstate of South Carolina with more than 400 physicians and 3,700 employees. Plans are underway for a new 5,000 sq. ft. education suite that will be completed in the spring of 2017. This innovative space will include dedicated didactic areas, personalized study space, lounge space, and a fitness area for students.
Anderson County and portions of the city of Anderson are designated as both medically underserved and health professional shortage areas. "Educating medical students in this part of the state provides an incredible opportunity for students to acquire valuable experience in primary care and service-learning," said Stoney Abercrombie, M.D., who has been appointed as the MUSC dean for the clinical campus. Last month, for example, students participated in the Hispanic Health Fair and assisted in identifying untreated patients who were then connected with local resources for follow-up care.
AnMed Health has provided MUSC students with community-based family medicine rotations and elective rotations for more than 40 years. "MUSC students have always expressed a high degree of satisfaction with the teaching, the learning environment, and the resources provided at AnMed Health," said Donna Kern, M.D., senior associate dean for medical education in the MUSC College of Medicine. "We are delighted to be taking this next step in the evolution of this program."
Raymond N. DuBois, M.D., Ph.D., the dean of the MUSC College of Medicine, supports the collaboration wholeheartedly: "With dedicated, enthusiastic faculty and abundant clinical resources, the new clinical campus provides excellent, community-based clinical education for our students."
The health system includes AnMed Health Medical Center, an acute care hospital that has earned the prestigious Magnet® designation. The latest U.S. News & World Report listed AnMed Health among the best hospitals in the state of South Carolina, second only to MUSC, and for several years Health Grades has ranked AnMed Health among the top 50 hospitals in the nation in patient safety and clinical effectiveness.