The Zucker Institute for Applied Neurosciences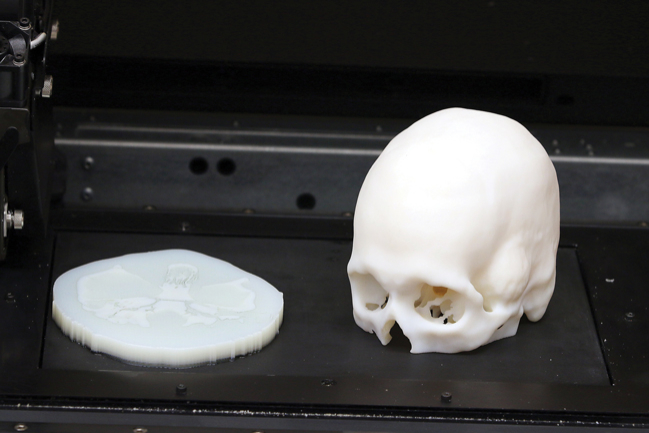 In 2016, the Zucker Institute for Applied Neurosciences (ZIAN) saw FDA approval of its first licensed medical device, Sinu-Lok™ (Amendia, Marietta, GA), a rod implant used in minimally invasive spinal fusion surgery. By overlaying a sine wave (oscillating) shape on the standard bowed fixation rod, Sinu-Lok provides more optimal spinal implant positioning.
Sinu-Lok is an improvement over the standard rods surgeons have used in lumbar spinal fusion surgery. The standard rod puts stress on the construct components, which can lead to a loosening of the construct after surgery and other complications. Sinu-Lok's sine wave shape creates several concave locations in which the screws can seat when tightened. This patented shape also provides an extended range of axial connections between the screw-rod interface when the construct is tightened, creating divergence of the screw towers instead of the convergence caused by the standard rod.
The news in 2016 was also good for a second ZIAN device, the Blink Reflexometer™. The device uses stimuli and a high-speed camera to detect changes in an individual's blink reflex after mild traumatic brain injury (concussion). A pilot study showed that the Blink Reflexometer successfully detected significant changes in blinks after concussion. The data are expected to be published in 2017, and the device is expected to be commercially available by 2018.
Surgeons at MUSC Health are now using 3D-printed, patient-specific anatomical models, including skulls, for surgical planning and patient education, thanks to ZIAN, which created 14 of these models in 2016. This is in keeping with the technology accelerator's missions of affecting patient outcomes and fast-tracking the development of neuroscience technologies into the clinic.