Bettering Sickle Cell Care Through Implementation Science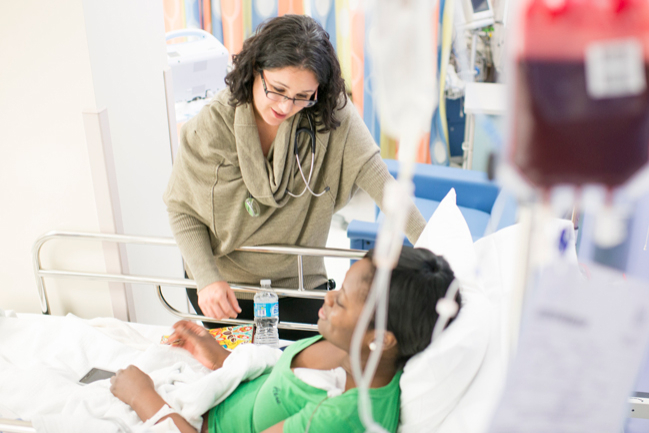 In 2016, MUSC Health was one of eight clinical centers in the nation awarded funding by the National Heart, Lung, and Blood Institute as part of the Sickle Cell Disease Implementation Consortium (SCDIC). These grants are the first of their kind dedicated to testing implementation strategies that could boost health outcomes for U.S. teens and adults with sickle cell disease (SCD).
While most U.S. children with sickle cell disease survive to adulthood, the transition from pediatric to adult care is often challenging. Researchers are already familiar with some of the barriers: frequent use by patients of emergency rooms instead of clinics, poor follow-up after hospital discharges, and limited access to hydroxyurea — an FDA-approved drug that helps boost survival and reduce pain. However, other barriers to care are less clear.
These grants will support the work of researchers who will develop and test the effectiveness of strategies appropriate for the communities their clinical sites serve. It is hoped that the project, which will entail collaboration among the sites, will lead to more effective evidence-based guidelines for administering sickle cell care and ultimately help save lives in this population of great need.
This award recognizes both MUSC's expertise in implementation science as well as its clinical leadership in treating SCD. Cathy L. Melvin, Ph.D., who has more than a decade's experience with dissemination and implementation science, serves as principal investigator/project director for the grant, which is housed in the Department of Public Health Sciences. Pediatric hematologist Julie Kanter, M.D., who directs sickle cell research at MUSC Health and has extensive experience caring for SCD patients in rural South Carolina, co-led a team from the Colleges of Medicine, Nursing, and Health Professions to develop the grant and also serves as a principal investigator.