Addressing Mass Violence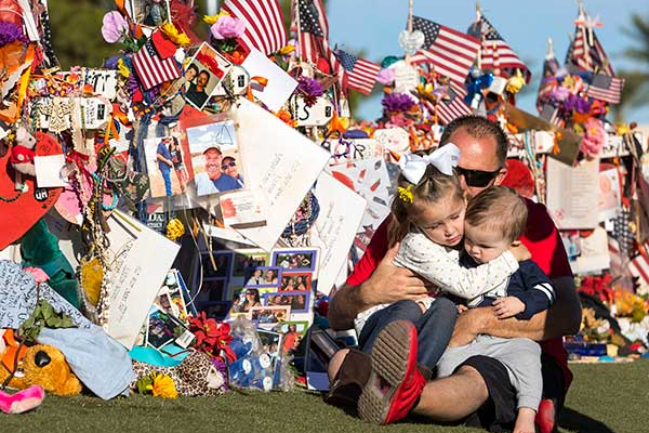 Government calls on MUSC to address mass violence
National resource center to address mass violence and victimization
With multiple mass casualty events in 2017 showing an increase in frequency, a team at MUSC's National Crime Victims Research & Treatment Center have their hands full in the development of a Mass Violence and Victimization Resource Center funded by an $18 million grant it received from the Office for Victims of Crime (OVC). Dean Kilpatrick, Ph.D., center director, says the goal will not be to parachute in to save the day, but to provide long-term help and improve the quality and infrastructure of resource support.
In Las Vegas, an estimated 75 to 80 percent of the people affected by the mass shooting didn't live there or even in Nevada. The problem becomes how to effectively provide services across jurisdictional lines.
"When you've seen one of these, you've seen one of them. How they each differ highlights the complexity of it, says Kilpatrick."
In addition to using resources of current faculty and staff at MUSC, the center will be partnering with 11 external groups, consulting with 26 subject matter experts and hiring 19 new staff members to manage various aspects of the grant.
MUSC will help build infrastructure and help the OVC figure out what areas need additional resources and training. "We may provide some direct services, but our main role is to identify gaps and figure out how to fill those gaps," he explains.
These include technology and other kinds of channels and mechanisms to speed up the process of recovery and aid local states, cities, and towns where this is happening. One way that will happen is through the development of high-quality, online resources and apps. Over the next three years, the mass casualty center will develop a series of resources that can be used by everyone from survivors to first responders.
"The center also will be working to raise stress resiliency in the general public," says Kilpatrick. "It's a cumulative effect in terms of stress. It's not that you get immune to these things, but rather more sensitized."
Kilpatrick and his team encourage the public to put such violence into the proper perspective since they are at a greater risk from other dangers, such as motor vehicle accidents, for example. "Go on with your life, build good networks with your friends and neighbors. Social support is one of the most protective things we have," he says.
"What happens to people is depressing. They've gotten no appreciation for what they've gone through. We can't undo what happened, but we can do our parts to make things better, and we will make things better in many ways."