Effect of Trauma on Brain Development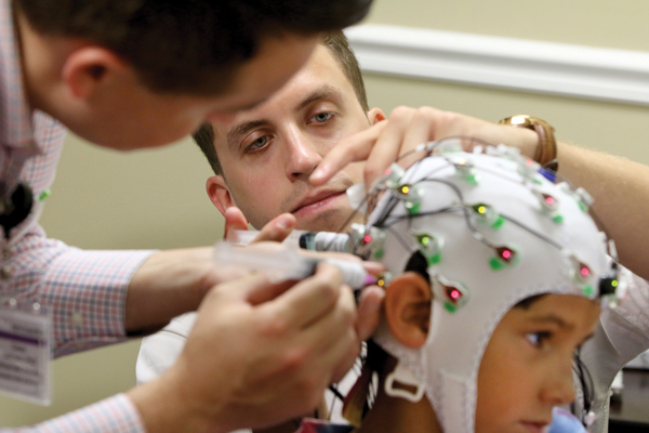 Unfortunately, 70 percent of children will experience some kind of traumatic event by the time they are 18. Fifty percent will experience some form of interpersonal trauma.
A $3.5 million, five-year CHARM (Charleston Resiliency Monitoring) study funded by the National Institute of Mental Health, looks at 360 children in third, sixth, and ninth grades and follows them over a two-year period. It includes a comprehensive assessment, including functional magnetic resonance imaging, EEG, and questionnaires, to examine specific neural, physiological, and psychological processes that contribute to long-term stress management and resiliency.
This type of study is innovative in two ways. One is the longitudinal imaging component within a pediatric population. By the time the study ends, researchers will have a more comprehensive understanding of areas of the developing brain related to threat-processing in children in third through eleventh grades.
The other distinguishing feature is merging multiple gold standard methods. Saliva cortisol testing and neuroimaging are combined with other common methods of assessment, such as comprehensive interviewing.
Read the original article published in MUSC Catalyst News.