Immunotherapy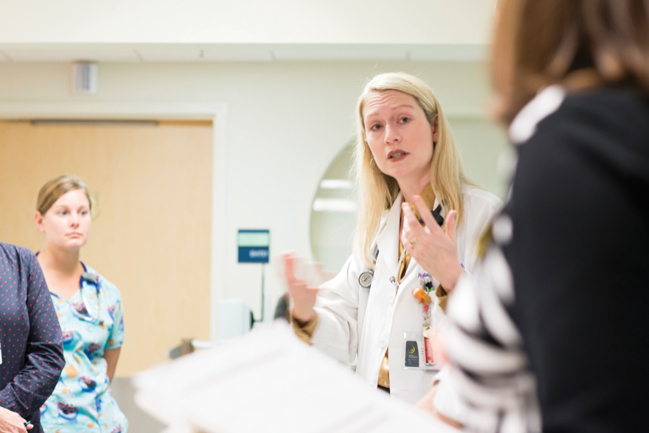 New immunotherapy gives hope to cancer patients
Young patients with leukemia may be able to get a new type of treatment known as CAR T-cell immunotherapy at MUSC Health, possibly within a year.
The Food and Drug Administration recently approved the use of the "living drug" approach for kids and young adults with B-cell acute lymphoblastic leukemia (ALL) who haven't responded to standard treatment or have had the cancer recur. In a clinical trial presented to the FDA, over 80 percent of the children who got the treatment went into remission, according to the drug company Novartis.
T-cells, which play a key role in the immune system, are removed from the patient. They're genetically altered to produce chimeric antigen receptors (CARs) or T-cell receptors (TCRs), which recognize and target proteins specifically linked to cancer, then returned to the patient's body.
Genetic alteration involves the use of a retrovirus or lentivirus that acts as a courier to take the messaging to the DNA of the cells.
Since CAR-T cell treatment is so personalized, it may cost patients more than $300,000. It also comes with risks that include:
Cytokine-release syndrome, which can cause reversible symptoms including a fever, breathing problems, delirium, and seizures
B-cell aplasia, which reduces the body's ability to make antibodies
Tumor lysis syndrome, which is a life-threatening condition caused by the breakdown of dying cells
But for patients with few or no other options, the treatment is a welcome new source of hope.
At MUSC Hollings Cancer Center, there is one of fewer than 20 clean cell facilities in the country. More immunotherapy trials and treatments are underway there than at any other institution in the state. These include:
Monoclonal antibodies (aka targeted therapy), which are drugs that bind to or mark cancer cells so the immune system can find them more easily
Cytokines, which are proteins made by the body's cells that help the immune system fight cancer
Vaccines, which boost the immune system's response to cancer cells
Bacillus Calmette-Guerin, bacteria used to treat bladder cancer
Immunotherapy is becoming the fourth pillar of cancer treatment, joining chemotherapy, radiation, and surgery.
The FDA approval opens the way for more equipped hospitals to provide CTL019 and other CAR-T cell therapies. Medical centers that have the necessary clinical expertise and infrastructure in place to treat ALL and, importantly, to handle the challenging side effects of adoptive cell treatment, are now working with Novartis to be certified as CTL019 centers so that they can begin to offer the new therapy to their patients.
MUSC Children's Health is ready, according to Michelle P. Hudspeth, M.D., director of the Division of Pediatric Hematology/Oncology at MUSC Children's Health. "CAR-T cell therapy depends on the very infrastructure that we use every day," says Hudspeth. "This includes bone marrow transplant coordinators, hemapheresis nurses, cryopreservation technologists, oncology physicians, critical care physicians and oncology and critical care nurses."