Fresh Approach to Stroke
MUSC developing fresh surgical approaches to stroke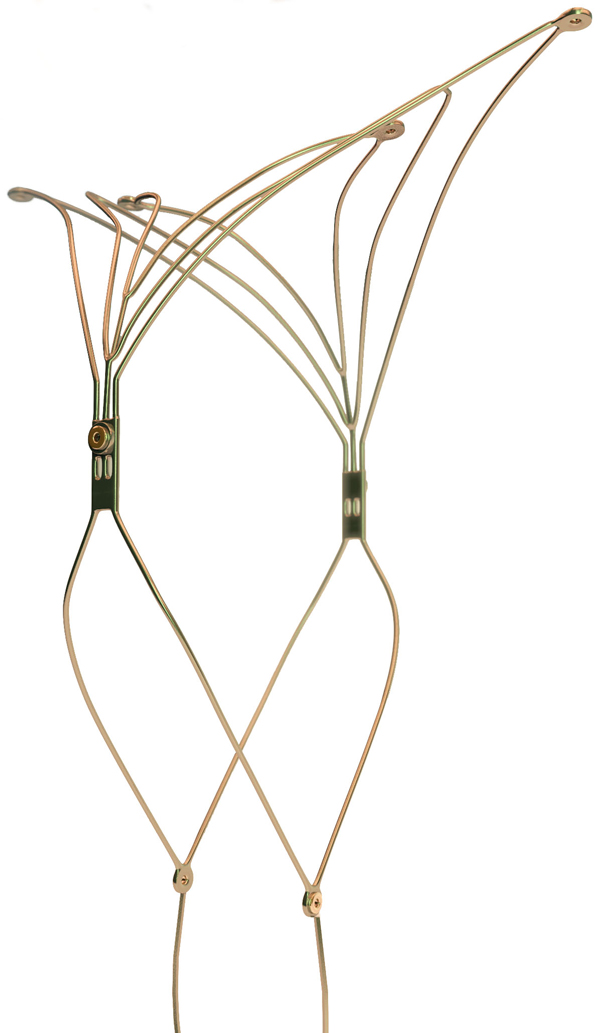 In 2017, MUSC's Comprehensive Stroke Center clinicians continued to refine and reinvent stroke care, from initial patient evaluation to surgical intervention.
Stroke is an emergency that requires immediate intervention. Yet most hospitals are not equipped to deal with complex strokes. Ultimately, valuable time could be saved if complex patients could be identified by emergency personnel in the field and transported directly to a comprehensive stroke center for treatment.
A new device developed by CerebroTech Medical Systems, Inc., was tested on the first 45 patients in a pilot study at the MUSC Comprehensive Stroke Center. The CMS-5000 is a portable visor that detects changes in patients' blood flow to identify those with large vessel occlusions who must be transported to a comprehensive stroke center. Neurointerventional surgeon Aquilla S. Turk, D.O., Professor in the MUSC Department of Neurosurgery, oversaw the pilot study and is participating in data analysis for the larger multi-site clinical trial, called VITAL (NCT03148340). In that trial, clinicians were able to correctly identify patients with large vessel occlusions up to 92 percent of the time. The company hopes to test the CMS-5000 with emergency personnel in the field in 2018.
To care for complex patients, comprehensive stroke centers must be staffed with clinicians skilled in advanced procedures for acute ischemic stroke and repair of vessels in cases of hemorrhagic stroke. The COMPASS trial (NCT02466893) for acute ischemic stroke compared thrombectomy using a direct aspiration first pass technique (ADAPT) and standard stent retrieval as first approaches to removing clots. The trial was led by Turk in collaboration with the Icahn School of Medicine at Mount Sinai and the University of Buffalo, and MUSC neurointerventional surgeons Raymond M. Turner, M.D., Mohammad I. Chaudry, M.D., Alejandro M. Spiotta, M.D., and Jonathan Lena, M.D., served as procedural experts. Early data showed that, in patients who received ADAPT alone, arteries were recanalized twice as fast and good outcomes were achieved more often compared to patients who required additional treatment. The trial wrapped up in summer of 2017 and full results will be presented in a featured talk at the International Stroke Conference in February of 2018.
Turner, Spiotta, and Lena were also among the first in the world to treat patients using two new devices for the surgical treatment of hemorrhagic stroke. The ArtemisTM Neuro Evacuation Device (Penumbra, Inc., Alameda, CA) was approved by the FDA on August 14, 2017, for evacuation of deep intracranial hematomas, which can occur as a result of hemorrhagic stroke. Similar to the BrainPath device (NICO Corp., Indianapolis, IN) evaluated in the ENRICH (NCT02880878) trial, the Artemis provides a more complete, quicker evacuation of a hematoma during minimally invasive surgery. MUSC neurosurgeons deploy both devices in patients with life-threatening hematomas not controlled by medication. While traditional treatment requires a wait-and-see approach of close evaluation and blood pressure control, the devices represent a paradigm shift in treating hemorrhagic stroke, proving that it can be managed surgically in certain cases.
To prevent brain aneurysms from rupturing and causing hemorrhagic stroke, they must be repaired surgically when they reach certain measures of size or fragility. MUSC just completed the ANSWER trial (NCT02312856), which evaluated the new Pulserider® Aneurysm Neck Reconstruction device (Pulsar Vascular, Los Gatos, CA) for reconstructing broad-necked bifurcation aneurysms. In the July 1, 2017 issue of Neurosurgery, Spiotta, Turk and Turner reported that the new device was safe and offered probable stroke prevention benefit for patients with this type of aneurysm. The Pulserider was approved by the FDA on June 19, 2017.