Operating Room Design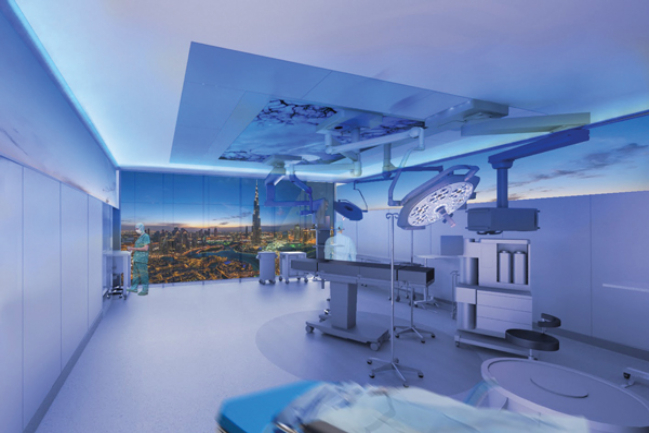 MUSC collaborates on operating room design 
The typical operating room in most hospitals across the nation is a cramped, square white room with a patient bed in the middle of the space. Many doctors and nurses feel that ORs are outdated and restrictive, and in light of today's state-of-the-art hospitals and cutting-edge technologies, they should be modernized.

In a groundbreaking project, co-investigators Scott T. Reeves, M.D., chairman of the Department of Anesthesia and Perioperative Medicine at MUSC and Anjali Joseph, Ph.D., the Spartanburg Regional Health System endowed chair in architecture and director of the Center for Health Facilities Design and Testing at Clemson University, have made great strides taking the health care industry's standard operating room suite and incorporating modern architectural principles to create a focused, comprehensive design that is efficient and enhances the patient care experience.
Both have been working collaboratively with a team of researchers, engineers and clinical specialists with this four-year $4 million grant funded in 2015 by the Agency for Health care Research and Quality.
Reeves and Joseph are examining how to maximize space in the OR to improve accessibility to equipment and the patient, implementing changes like rearranging the typical placement of the patient bed and analyzing traffic flow in the room.
The project covers three specific areas of research designed to improve patient care and efficiency in a future OR design:
Unmasking of anesthesia-related alarms and communications
Traffic flow and door openings, decreasing the risk of surgical site infections to patients, and
An integrated OR suite design.
With the project now in its third year, Joseph, Reeves and the team are building a full-scale mock operating room in the Clemson Design Center located in Charleston to expand the cardboard mock design created in 2016. The mock OR will be created based on: research of past literature on OR functionality; observation of best practices in updated, modernized ORs; and input from nurses, doctors and anesthesiologists on how the new OR should function.