Work-Home Balance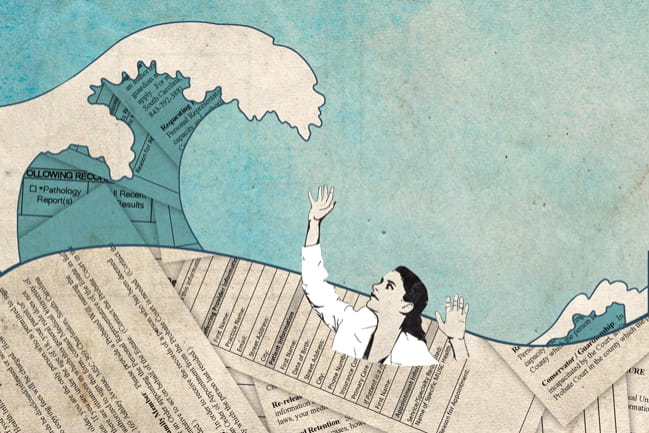 Work-family balance can tip wrong way for young doctors
Study looks at why women run greater risk for depression during medical internship year and later in their careers 
According to a study published in JAMA Internal Medicine, both women and men experience more depression during their internship year; yet female medical interns are more likely to suffer from symptoms of gender difference. Connie Guille, M.D., an associate professor in the Department of Psychiatry and Behavioral Sciences at MUSC, and Srijan Sen, M.D., Ph.D., an associate professor at the University of Michigan, began the Intern Health Study in 2007 during their residency training at Yale University. That's when they first noted the extent of stress during their internship year and how it affected their colleagues, one of whom attempted suicide.
Since that time, they've looked at rates of depression, as well as interventions to prevent it, in a pool of interns that is now up to 15,000.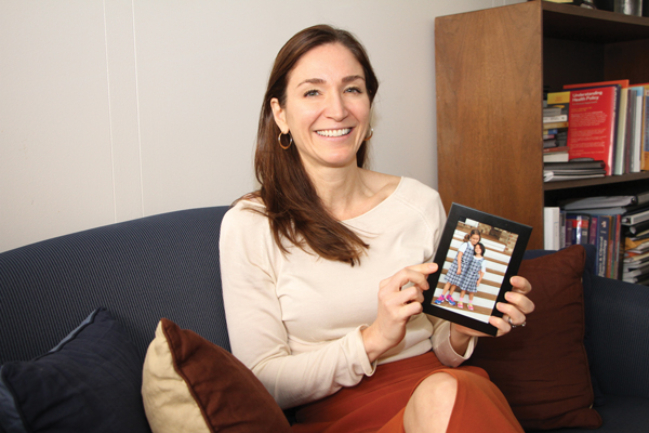 Dr. Connie Guille knows what it's like to juggle family and medicine. Here, she holds a picture of her two daughters.
The most recent study involved more than 3,000 medical interns during the 2015-2016 academic year, recruited across all specialties from 44 medical institutions. It was funded by the National Institute of Mental Health, National Institute on Drug Abuse, and National Center for Advancing Translational Sciences.
"Medical internships were designed 50 years ago when interns were predominantly men, and they mostly had families who would take care of life outside of work. Women now make up half of this workforce, and the work environment is completely different," Guille says. "If you were in the hospital as an intern 50 years ago, over the course of a month, you had five or 10 new patients. We have five or 10 new patients in a day now. Yet the model and tradition of internship year has not changed."
That predisposition to depression, combined with long work hours, sleep deprivation and stressors inherent to caring for patients who are suffering and dying, may further increase this risk.
This work-family conflict can lead to the loss of women from upper-level jobs in medicine. Fifty percent of graduating medical students are women, but the representation of women decreases precipitously as physicians progress up the academic ladder from full-time faculty (38 percent) to full professor (21 percent), department chair (15 percent) and dean (16 percent).
 
Guille noted that seeking treatment for depression is still taboo for many, especially in the medical field. "There's still a lot of stigma around getting mental health treatment in general, and then as physicians, there's this added layer. They're concerned that people would think differently about them and would question their capabilities; and there might be some sort of repercussions in terms of licensure later."
Expanding on the effort to find effective interventions for the prevention of depression in medical trainees, Guille and Sen just received a $300,000 grant from the American Foundation for Suicide Prevention to investigate the use of mobile technology – such as the moodgym® app, a cognitive behavioral therapy tool she found in a previous study – to prevent suicidal ideation and depression.