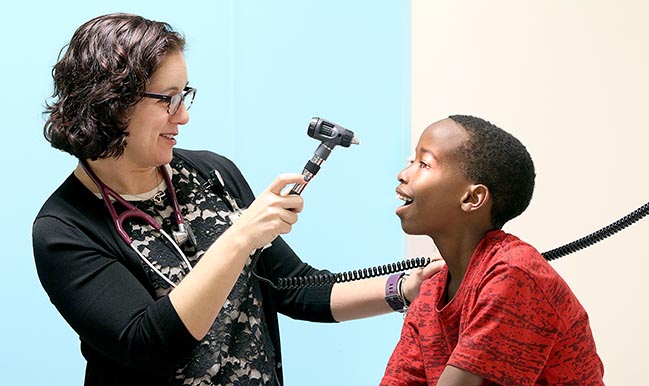 Dr. Julie Kanter is the program director and leading physician for (SC)2. She is having monthly outreach clinics at the identified spoke sites to increase patient access to specialized SCD specific care and develop individualized education and treatment plans for affected patients. Dr. Kanter will also work closely with onsite providers to help improve acute care through tele-consultation.
Jkeonye Moss is the (SC)2 program coordinator. Jkeonye is leading the coordination of the hub and spokes model, facilitating patient referrals and patient navigation, outreach clinic scheduling, coordinating meetings and educational symposiums.
Gary Link is the (SC)2 human service coordinator. Gary will be helping patients with self-management and empowerment including specific needs: identifying resources, providing social services support, insurance management, and addressing disease specific concerns. Gary will also be hosting monthly support groups for affected patients and family members in each location.
Sarah Moderhack is the (SC)2 data coordinator. Sarah will consent and input data from participating patients. She will update and maintain databases as well as partner with clinic and program staff to assist with the development of the program. Sarah will also be coordinating the telementoring with the ECHO model for all of the clinics.