Research Highlights
Cachexia
This study describes the generation of a new mouse model, called KPP, that could lead to a better understanding of the cachexia syndrome. This wasting condition, characterized by excessive weight loss due to muscle loss, has one of the highest incidences in pancreatic cancer patients.
Denis Guttridge, Ph.D., principal investigator of the study says, "We're hoping that our new KPP mouse model will not only give us insights on how cachexia develops, but can also be useful as a tool for screening new anti-cachexia drugs." Contributing to the study were Erin Talbert, Ph.D., who led the study, and Hollings collaborators, Maria Cuitino, DVM, Ph.D., Cynthia Timmers, Ph.D., Michael Ostrowski, Ph.D. and Gustavo Leone, Ph.D.
Cancer Growth
Addressing a long unanswered question of how cell division is controlled during development and normal maintenance in multicellular organisms, Gustavo Leone, Ph.D., and colleagues used animal models and applied deep learning tools to measure protein levels and expose cellular mechanisms that previously could only be estimated by cell culture systems.The findings begin to identify the possible early events associated with uncontrolled cell division, a key step in the early progression to cancer.
"Not knowing when and where 'on and off' switches for cell division are expressed is like having paint with no canvas. Now we have the canvas, and thus the cellular context, for how these proteins behave within cells in the body," Leone says.
Lung Cancer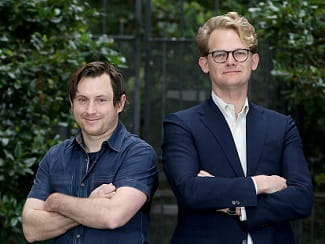 Researchers received a $3 million grant from the National Cancer Institute to continue work on a novel immunotherapy combination to treat lung cancer.
The five-year grant supports research that began in 2016 when colleagues Mark Rubinstein, Ph.D., and John Wrangle, M.D., designed a phase 1 clinical trial that combined the checkpoint drug nivolumab and the immune stimulation drug ALT- 803 to treat patients with lung cancer. The trial has since moved on to phase 2, looking at the effectiveness of this treatment.
"We are being given the opportunity to hone a therapy for patients who are going to respond to it. That's a wonderful thing, and that's what this grant allows us to study. It's getting closer to personalizing who we offer this treatment to so that we have a greater expectation of a response to the treatment," Wrangle says.
Immunotherapy
Shikhar Mehrotra, Ph.D. and Xue-Zhong Yu, M.D., have discovered a way to improve immune-based treatments, such as adoptive T cell therapy and
hematopoietic stem cell transplantation, by modulating T cells with thioredoxin, a powerful, naturally occurring antioxidant molecule. Two recent studies are published in the Journal of Clinical Investigation (JCI) and the Journal of Biological Chemistry (JBC) from these two long-term collaborators.
The study published in the JBC showed that thioredoxin extends the life of adoptive T cells by neutralizing toxic reactive oxygen molecules. According to the study published in the JCI, Yu says, "Thioredoxin is a natural product with no toxicity. We can use it to fine tune T cell activation in a way that will reduce graft-vs-host disease but maintain anti-tumor effect."
Cancer Therapies
Besim Ogretmen, Ph.D., and a team of researchers who study lipid signaling in the context of cancer biology, examined the molecular details of the relationship between SET and PP2A and how the sphingolipid ceramide, a ubiquitous component of cell membranes and important signaling lipid, interacts with SET to regulate its function. Their results, published online on March 27, 2019, by The FASEB Journal, help clarify the molecular details of protein function, allowing researchers to develop better cancer therapeutics.
Immunotherapy
In a study recently published in Cell Reports, researchers examine the role of sphingosine 1-phosphate, a lipid generated by sphingosine kinase 1, in regulating T cell differentiation. Authors on the paper, including Besim Ogretmen, Ph.D., and Shikhar Mehrotra, Ph.D., think this pathway has the potential to modulate autoimmune diseases such as multiple sclerosis, lupus and colitis.
"This has opened up many interesting areas of further research," says Mehrotra.
"The key is understanding the mechanism of how this pathway regulates T cell function and differentiation for improving anti-cancer immunotherapy," adds Ogretmen.
Breast Cancer
Breast cancer oncologist Antonio Giordano, M.D., Ph.D., recently received funding for research that has the potential to offer progress in the treatment of triple-negative breast cancer. Not only is triple-negative an aggressive type of cancer with a poor prognosis, but there is also a lack of targeted treatment options.
"The three projects we're doing have the potential to offer progress in the treatment of triple-negative breast cancer. The common theme among these three specific aims is overcoming resistance in triple-negative breast cancer with novel drug combinations including the polo-like kinase 1 inhibitor onvansertib and immunotherapy."