Primary Care Hospital Discharge Clinic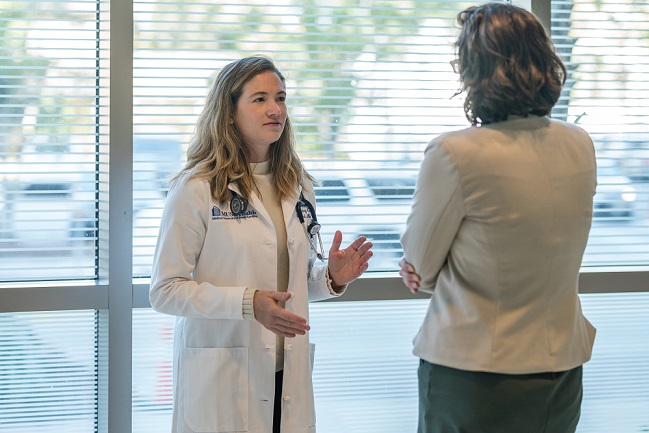 MUSC Health Primary Care offers a Hospital Discharge Clinic with Katherine Foote, D.O. The Discharge Clinic specializes in follow-up visits after a hospital stay. This clinic was created for adult patients who do not have a primary care provider or who cannot see their provider in a timely manner.
Dr. Katherine Foote will also see patients as a follow-up to an emergency room visit, or even to avoid a visit to the ER for non-emergency needs.
During a visit with Dr. Foote, she will:
Assess patients for continued improvement after their hospital stay/emergency room visit
Order and follow up on blood work
Discuss a continued or new medication
Continue education on patient's condition
Discuss factors to help the patient avoid another hospitalization
Dr. Foote will also initiate age-appropriate health care screenings and address chronic conditions. If a patient does not have a primary care provider, Dr. Foote will assist with establishing care with a MUSC Health Primary Care provider who is well-suited for their location and medical situation.
Schedule an Appointment at the Hospital Discharge Clinic
The Hospital Discharge Clinic is located within the Peninsula Primary Care office at 30 Bee Street in Downtown Charleston, South Carolina. Patients can call 843-792-6500 to schedule an appointment with Dr. Foote. Dr. Foote sees patients 18 years and older and is dedicated to working with you at every step of your health and wellness journey.