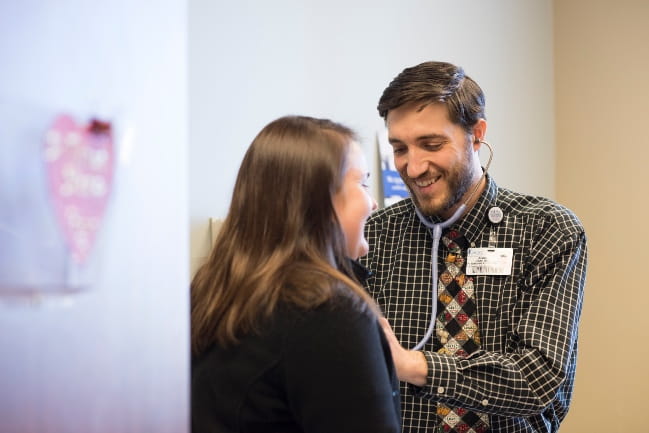 We are moving! Our new office will be located right down the street at 2075 Charlie Hall Boulevard. We will see patients at the current location (2125 Charlie Hall) up to 5 p.m. on Friday, December 27.  We will begin seeing patients at 2075 Charlie Hall Boulevard beginning on Monday, December 30. Our phone number and open hours will remain the same. If you have an appointment after December 30, your appointment time will not change, but please plan to visit us at the new office.  Please call 843-876-3151 with any questions.
Welcome to West Ashley Primary Care. Our Family Medicine providers offer comprehensive health care for patients of all ages. Your provider will see you for routine wellness and preventive care appointments; can guide you through diagnosis and treatment planning for a range of diseases and conditions; and will serve as a liaison between any other health care providers and specialists you may see.
Patients of our West Ashley practice can also conveniently access the MUSC Health Allergy & Immunology services also offered at this location. This practice is conveniently located in the West Ashley Medical Pavilion where MUSC Health specialty services can be accessed.
Phone: 843-876-3151
New patients please call 843-792-7000
Office hours:
8 a.m. to 5 p.m., Monday through Friday
Location
West Ashley Primary Care
West Ashley Medical Pavilion
2125 Charlie Hall Boulevard
Floor: 2
Charleston, SC 29414