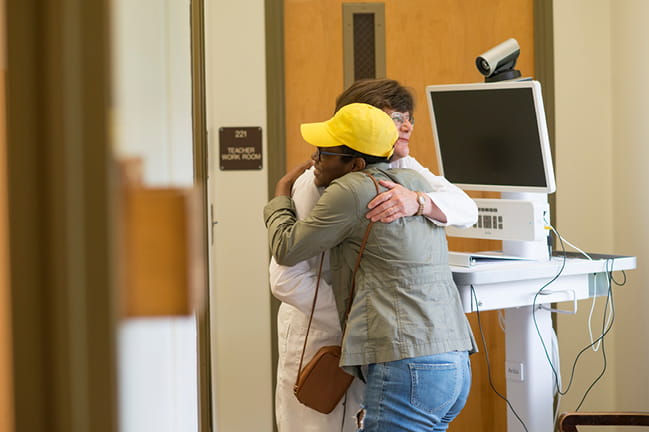 Mission
Telehealth for efficient, effective care.
Vision
Innovative telehealth approaches will be fully integrated into the delivery of high value, patient-centered care.
2018 Strategic Plan
Deliver clinical services via telehealth that improve health, are financially sustainable, and enhance the efficiency of the care system.
Provide an innovative, high reliability telehealth infrastructure, and workflow that promotes effective care delivery.
Evaluate and disseminate evidence relating to the utility, effectiveness, and efficiency of telehealth at a local, state, and national level.
Train MUSC's workforce of today and tomorrow about telehealth.
Utilize telehealth to disseminate health education to patients and health professionals.
Create ongoing integrated marketing communication to internal and external stakeholders for the Center for Telehealth and its specific programs and services.
Actively pursue reimbursement models to sustain telehealth service.