Community Hospital at Nexton
MUSC Health experiences high demand for inpatient services resulting in significant capacity constraints.
MUSC is committed to building an integrated health care system with the depth and breadth to lead health innovation for the lives we touch. By adding a community hospital in Nexton, MUSC Health will establish a natural, complementary facility to our tertiary, quaternary hospital on the peninsula, where we care for the sickest patients and provide the most intensive care.
MUSC leaders are continuously exploring options that will enable us to reinforce our commitment to put patients and families first. We do this by delivering world-class care to patients who seek our help from across our state, region and beyond.
MUSC Health is experiencing growth across the full spectrum of patients of high and lower acuity.
The South Carolina State Health Plan has identified the need for 147 additional MUSC-specific beds to serve the greater Charleston community, based on current hospital occupancy and fill rates. In late December, MUSC filed a certificate of need (CON) with the South Carolina Department of Health and Environmental Control (DHEC) for the construction of the new hospital. DHEC must issue a CON before certain types of health care acquisitions; expansions and creation of new facilities are allowed.
To meet our critical mission as the state's tertiary/quaternary high-acuity care center for the sickest patients, we must have additional hospital capacity located more conveniently to patients and families.
An estimated 29 percent of MUSC's adult inpatients originate from the Berkeley County area – North Charleston, Summerville and Moncks Corner. The percentage of MUSC Health patients from these areas is expected to grow an estimated nine percent by 2022. Establishing an acute care hospital in this market will allow patients to have convenient access to MUSC Health's state-of-the-art facilities and high-quality providers near their homes and worksites.
Building a community hospital in Nexton brings MUSC quality and expertise to an area that has burgeoning health care needs. Simultaneously, we can relieve the pressure on the extremely tight capacity at the MUSC Health hospitals downtown, where we treat patients who are the sickest and are experiencing the most complicated illnesses and treatments – patients for whom we are uniquely qualified to deliver care.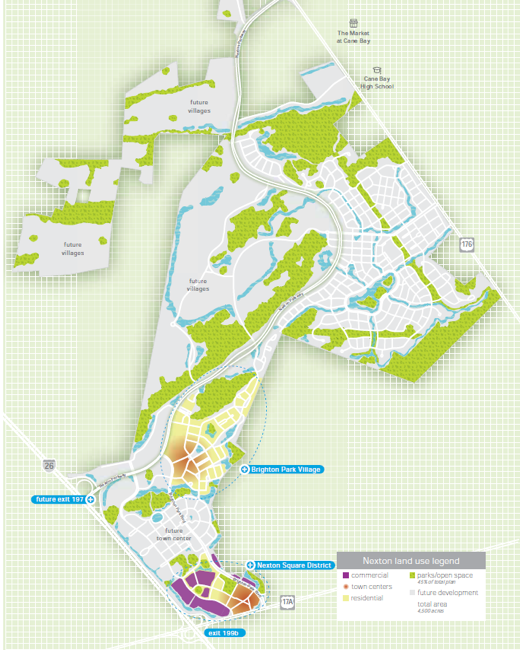 How the Nexton community hospital complements the other MUSC Health facilities.
The MUSC Health Community Hospital at Nexton will provide a range of specialized inpatient and outpatient services. This combination of services will enable MUSC Health to deliver the right care to patients in the right place at the right time. The new MUSC Shawn Jenkins Children's Hospital and Pearl Tourville Women's Pavilion is focused entirely on pediatric and women's health. When completed in 2019, at an estimated cost of $385 million, this facility will be among the most well-equipped and technologically advanced facilities of its kind in the nation, transforming pediatric and women's health care for the entire state and region for generations to come.
The new outpatient pediatric campus in North Charleston is designed for pediatric subspecialty care which will complement the adult community hospital at Nexton. As our community expands, the need for comprehensive health care services will increase and MUSC Health will be positioned to provide these services.