Medical Center Pharmacy Residency Program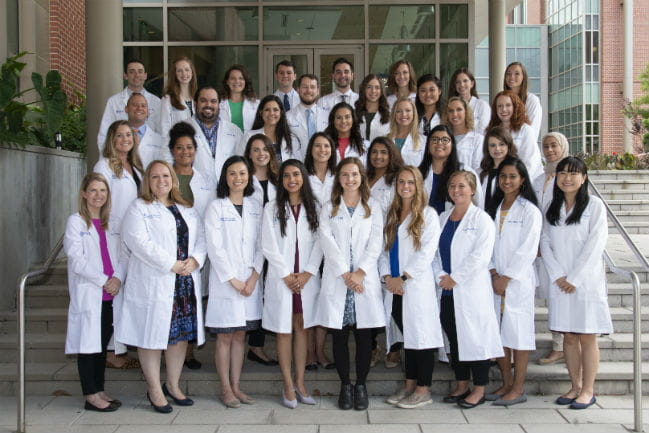 Founded in 1824, the Medical University of South Carolina (MUSC), known then as the Medical College of South Carolina, is the oldest medical institution in the Southern United States. As originally established, the school consisted of just one college, the College of Medicine.
Since then, the Medical University has matured and expanded, responding to the continually changing needs of health education, patient care and scientific research. Today, MUSC is a state-assisted institution consisting of six colleges, a 700-bed academic medical center and several centers of clinical excellence. MUSC is the state's largest source of healthcare professionals with more than 13,000 graduates practicing, teaching, and/or performing research throughout South Carolina.
In 1881, the Medical College created a department of pharmacy. The School of Pharmacy was organized in 1882, discontinued after two years, then resumed on a permanent basis in 1894. The school offered the degree of graduate in pharmacy (Ph.G.). This program established the foundation for developing a program for the degree of bachelor of science in pharmacy that began in 1936. The doctor of pharmacy degree program began in 1973 and a Ph.D. program in pharmaceutical sciences was initiated in 1982 (the latter administered through the MUSC College of Graduate Studies in collaboration with the University of South Carolina).
Today, the MUSC campus boasts a student body composed of over 300 students in the Pharm.D. program. Students may pursue a Pharm.D./Ph.D. in Pharmaceutical Sciences or Outcomes Research or a Ph.D. in Pharmaceutical Sciences. The college is the 18th pharmacy school in the nation to offer the dual Pharm.D./MBA degree. In addition, the MUSC Medical Center and College of Pharmacy Residency Program offers one of the largest and most respected pharmacy residency programs in the country with 12 specialty tracks and approximately 30 residents.
We are excited about your interest in our programs and look forward to meeting you!