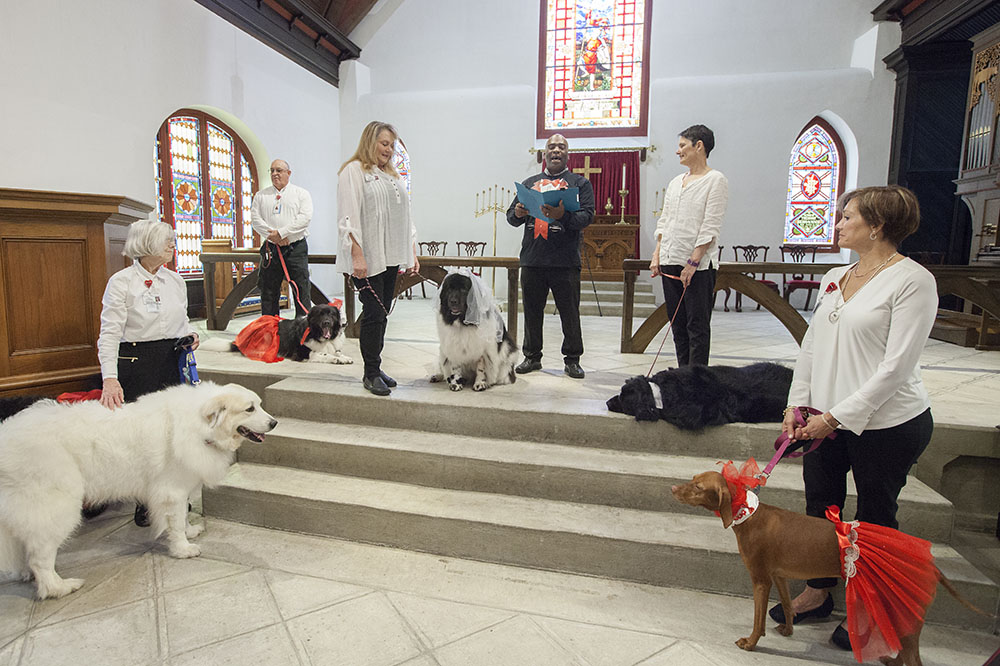 The gentle jokes were as plentiful as the wagging tails at the "Bow Wow Vows," a Valentine's Day fundraiser for the Charleston Animal Society at the Medical University of South Carolina.
Jazz and Murph, pet therapy dogs who visit patients at MUSC Health to cheer them up, were "tying the leash for a cause," the program proclaimed. The bride and groom made their way to the altar in St. Luke's Chapel on the MUSC campus after a "muttramony pawty" of seven other dogs led the way.
The wedding guests looked delighted throughout the ceremony, snapping phone pics and beaming as the chaplain asked if the dogs took each other as their "fur-ever furry beloved." The dogs, in wedding attire, seemed to enjoy it too – although the bride and groom looked ready for a nap at times, lying down as the chaplain spoke.
Here's a look at some highlights from the event put together by Cathy Bennett, Therapy Dog Program coordinator at MUSC Health, and her team.