Nephrology Services Offered at MSUC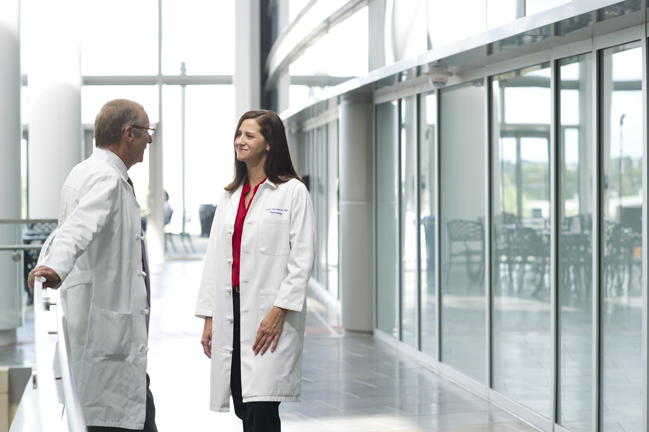 Nephrology offers diagnostic studies relating to the entire spectrum of medical renal disease with emphasis on hypertension and fluid electrolyte problems. The Dialysis Unit trains patients for home dialysis. Access to renal transplant is provided through cooperation with Surgery Services.
The MUSC Health acute dialysis unit supports all of our in-hospital continuous therapies such as CVVH and similar techniques. The acute dialysis unit also serves as a backup facility for our six chronic ambulatory satellite hemodialysis units in the greater Charleston area and supports dialysis for all patients hospitalized at MUSC Health who need dialysis.
The renal and renal-pancreas transplantation programs are based at MUSC. These programs perform 200+ renal/renal-pancreas transplants annually, rating it in the top 10 most active transplant program nationally. The Surgical Transplantation team provides excellent general surgery support and vascular access for our hemodialysis patients. The Surgical Transplant program is located physically on Ward 6-East. Patients in our dialysis program and those with renal related problems are admitted to University Hospital.