Online Appointment Options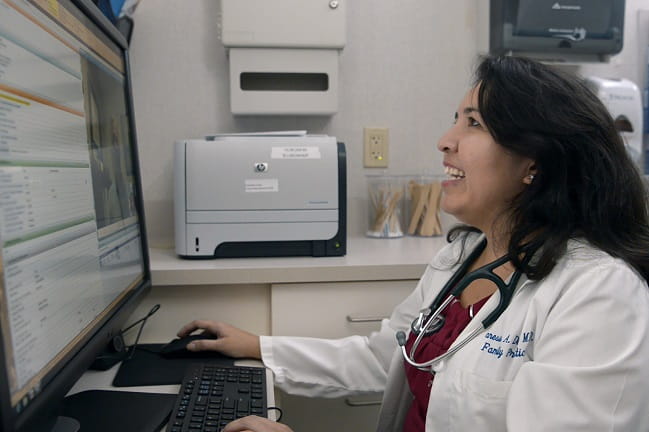 MUSC Health Primary Care is now able to offer both new and returning patients online, video appointments, in place of coming in to the office. Our online doctor's appointments are more convenient to your schedule, with more appointment times available. Schedule an online appointment by calling 843-792-7000. 
Video Visit 
A MUSC Health Primary Care video visit is recommended for most patients. The video visit includes a face-to-face video call with your provider, or a provider from another MUSC Health Primary Care office.  We use musc.doxy.me. Once an online appointment is scheduled, you will receive an email with a link to login. Enter the virtual waiting room by clicking on the link on a smartphone or computer (internet and video capabilities are required). The doctor or advanced practice provider will join and talk you through your visit. Learn more about doxy.me video visits and the check in process.
Available to new and existing patients
All ages 
All conditions 
Cost: Most insurers are covering this like they would an office visit, you may confirm with your insurer. 
Virtual Check-In/Phone Call 
A virtual check-in is a phone call between patient and provider. This option is only available to patients who do not have a smartphone and/or internet connection. A member of our care team will call you at within 1-hour of your appointment time to check in and note any special needs, then the provider will join the call and talk you through the visit.
New and existing patients 
All ages 
Non-urgent conditions
Cost: $28 for self-pay patients. For insured patients please check with your current plan benefits