Insurance Networks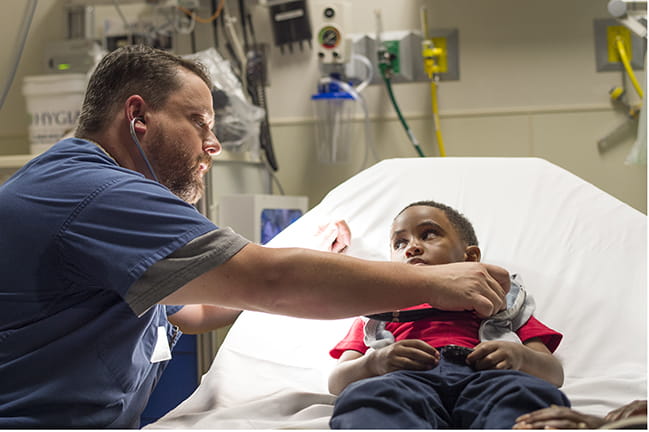 When life changes, it's best to have a health plan that can change with it.
Whether you are choosing among plans offered by your employer or purchasing individual plans from private companies or the insurance exchanges, you need to know if it will include one of the top academic medical centers in the country.
What you will be missing if MUSC Health is not in the network you choose:
The #1 hospital in South Carolina as ranked by U.S. News & World Report
The only NCI-designated Cancer Center in South Carolina
Access to the many sub-specialties only available at a comprehensive Children's Hospital
Critical care at the Lowcountry's only Level 1 Trauma Center and pediatric trauma center
South Carolina's only Transplant Center
Accepted Insurance Plans
Nowadays, insurance plans often limit the doctors and hospitals you can use. They may not pay anything for hospitals that are not in network or only cover a portion of your total bill. For instance, only five of the many Blue Cross and Blue Shield plans cover costs at MUSC hospitals. Here's a comprehensive list of the insurance plans that include MUSC Health in the network. It changes from time-to-time. And there may be exceptions for certain treatments or procedures. Check with your insurance carrier to be sure MUSC Health is in network. If it's not, ask your employer or insurance company to offer it next year.
5 Things to Consider When Comparing Health Insurance Plans
— By Elizabeth Renter, a journalist who writes for NerdWallet Health, a Website that helps people make smart health and financial decisions.
How much is your monthly premium?
What are your medical needs for the coming year?
How much do you want to pay out of pocket for services?
Do you take regular prescriptions?
Are your preferred doctors and hospitals included in the network?
Read the complete article that appeared on the U.S. News website.