Virtual Urgent Care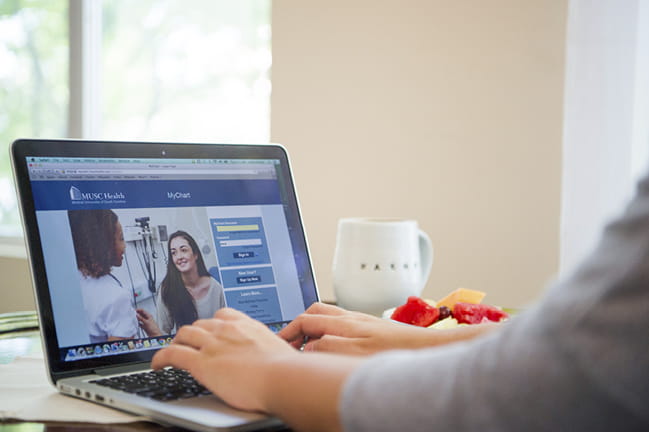 Make a virtual video appointment with an MUSC provider.
Get care now (including COVID-19 screening) from MUSC providers who you know and trust! The cost is a flat rate of $25 and takes just 15 minutes. Create your Virtual Care account today so it will be ready when you need care. Conditions include:
Allergy/Hay Fever
Common Cold
Head Lice
Pink Eye
Sinus Infection
Sore Throat
Urinary Tract Infection
Vaginal Yeast Infection
AND more than 30 more conditions!
Other Online Urgent Care Options
Another online visit option for when you are feeling sick is MUSC Health's MyChart e-visits. MyChart e-visits are for patients previously seen at an MUSC Primary Care, Family Medicine, or Internal Medicine clinic. The MyChart e-visits are symptom-based questionnaires that are answered by MUSC Health providers within 4 hours during business hours. They cost $25 and a patient only needs a MyChart account.
Create or log into your MyChart account to get started.