Internal Medicine Services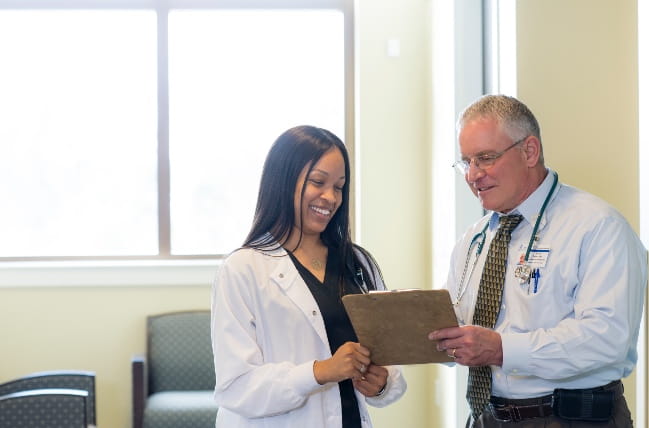 The internal medicine specialists at MUSC Health Primary Care provide a wide range of services for adults. We are your home for all health needs – from preventive wellness screenings, to disease prevention and management, to geriatric services for the older population. We promise fast, compassionate care whenever you need it.
Internal Medicine Services at MUSC Health
We offer a complete range of medical services for anyone age 18 or older:
Routine Care
Annual checkups.
Adult immunizations, including pneumonia, shingles, flu, and tetanus vaccines.
Lab tests, such as blood work, urinalysis, and flu tests.
Urgent care for sudden illnesses, such as colds, flu, and infections.
Specialized Care
Women's health services, including gynecologic exams, birth control, and menopause and osteoporosis treatments.
Young adult health services, including birth control, STD screenings, vaccinations, and mental health screenings.
Geriatric services for age-related issues.
Disease & Injury Care
Disease management for conditions such as heart disease, high cholesterol, and diabetes.
Care for injuries, including pulled muscles, sprains, and lower back pain.
Palliative care for serious, life-limiting ailments, such as cancer and congestive heart failure.
Our internal medicine providers offer health services throughout the Lowcountry. Find an MUSC Health Primary Care provider near you.