Palliative Care Program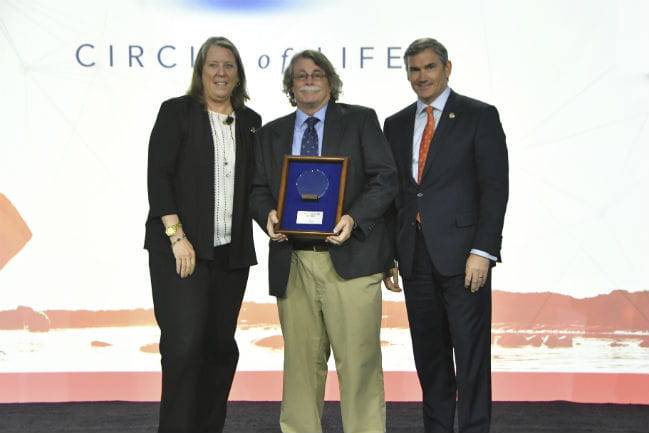 Having a serious medical problem can affect many areas of your life, including your emotional well-being and daily functioning. You don't have to navigate these challenges alone. MUSC Health's palliative care program is among the best in the Lowcountry. Whether you'll benefit from pain management techniques or new ideas to solve problems related to your care, our team is fully dedicated to making your life better.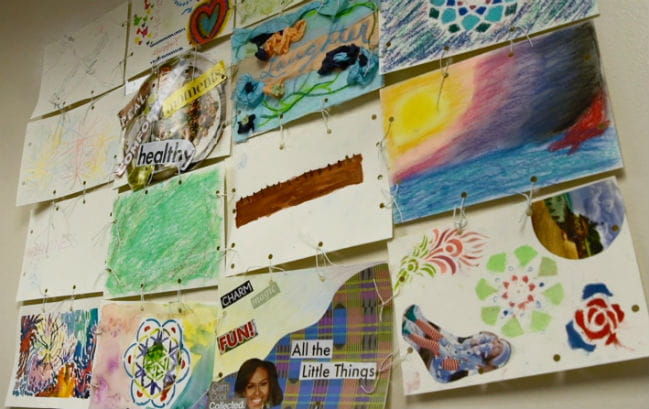 Your Journey Partner
Palliative care is, in a nutshell, taking care of patients and their families who have serious illnesses.
Palliative Care
Palliative care is, in a nutshell, taking care of patients and their families who have serious illnesses.
What Is Palliative Care?
Palliative care isn't the same as hospice. Hospice treatment provides care to make end-of-life more comfortable. Palliative treatments help many people – at any point in their lives – manage the effects of serious illnesses.
We also provide support services to help ease stress and solve problems associated with an illness. Find out more by reading answers to frequently asked questions.
Palliative services are available to anyone with a life-limiting or life-threatening condition, including:
Cancer
Complex injuries, including brain injuries
Heart disease, including congestive heart failure (CHF)
Kidney disease
Lung problems, such as chronic obstructive pulmonary disease (COPD)
Memory problems including Alzheimer's disease and Parkinson's disease
Neurologic problems, including amyotrophic lateral sclerosis (ALS)
Palliative Care at MUSC Health: Why Choose Us?
At MUSC Health, you have access to more of the treatments and services you need in one program, including the latest pain management techniques. These offerings allow us to tailor care to meet your unique medical, spiritual, emotional, and practical needs.
Highlights of our program include:
Leading-edge palliative care: Our team actively advances the field of palliative care, which means you'll have access to all the latest treatments. Your care may include new pain management techniques or occupational therapy to maximize your independence. We consider your unique needs and circumstances before recommending the treatments and services that are best for you.
Team approach to care: You'll receive care from experts in more specialties than anywhere else in South Carolina. Our team includes doctors, an advanced practice nurse (a nurse with a master's degree and specialized training in palliative care), social workers, chaplains and volunteers dedicated to palliative care. We stand ready to care for your most pressing needs.
Convenience: We make it easy for you to get the care and support you need. We are one of few palliative care programs in South Carolina with an outpatient clinic. In clinic, we discuss your symptoms and challenges, and coordinate services to meet them. Our team is also available by phone and email. If you are in the hospital, we come to your bedside.
Leadership: We are moving the field of palliative care forward through education and mentorship. Our medical education programs teach palliative care best practices to doctors and nurses in training. Medical centers across the country turn to us for recommendations to improve their palliative care programs.
Our Palliative Care Services
We offer the complete range of treatments to improve quality of life for adults and children living with serious illness. You can receive palliative care at any point in your care journey – it isn't only for people at the end of life.
Our palliative care treatments include:
Pain and symptom management: We help you get relief from pain and stubborn side effects of treatment, including nausea. Even if other solutions haven't worked, we may be able to help.
We offer effective treatments such as gentle electrical impulses that disrupt the body's pain signals. This treatment is called Scrambler Therapy and is covered by most insurance companies. For Frequently Asked Questions, please see the Calmare Website.
Occupational therapy: We help maximize your independence by teaching you how to safely perform activities of daily living. These activities may include eating, getting dressed or participating in your favorite pastimes. Learn more about physical and occupational therapy.
Physical therapy: Our therapists guide you through exercises to improve your flexibility and strength. These exercises may make it easier to perform simple tasks, from getting out of a chair to getting through your day with less discomfort.
Nutrition counseling: If illness is making it difficult for you to eat, our dietitians help you find ways to get the nutrients your body needs. We may suggest eating specific types of food or taking supplements. If liquid nutrition is necessary, we recommend the formula that best meets your needs. Learn more about nutrition services.
Our Palliative Care Support Services
Our whole-person approach includes support services to relieve stress and help you plan the next steps of your care journey. Some services are also available to your loved ones.
Our palliative care support services include:
Emotional support: We lend a caring ear anytime you or your loved ones need it. We also help you find healthy ways to cope with stress, such as meditation and relaxation techniques.
Care coordination: Palliative care team members help you and your loved ones learn more about your care options so you can make good decisions. We can also help you communicate your wishes to your medical team.
Assistance with practical matters: Our social workers help solve problems that could get in the way of your care. For example, we may be able to coordinate transportation to doctor's offices or explain your health insurance options to you and your loved ones. Read more about our social work services.
Spiritual care: Our dedicated chaplains address spiritual and religious needs through prayer, meditation and faith-based counseling. Find out more about chaplains and chapels.
Legal services: We provide access to lawyers who can help you and your family navigate legal needs related to serious illness, including wills and end-of-life care.
Legacy work: Our volunteers help patients and loved ones feel connected to one another, even when apart. Legacy work may include creating keepsakes, such as fingerprint art, and journaling to preserve family memories. Learn more about legacy work.
Bereavement support: We help you and your loved ones process feelings of grief and loss related to the illness. These services are available to loved ones for up to one year after a family member's passing. Read more about bereavement and grief resources.
Contact Us
To request more information about our palliative care program, please call 843-792-6062.
Become a Palliative Care Volunteer
Some of our support services are made possible due to the generosity of volunteers. If you are interested in helping, we welcome you to contact volunteer services at MUSC Health.
Common volunteer roles include:
Assisting patients with legacy work
Making follow-up phone calls to patients and their loved ones
Completing simple office tasks, like making copies
Coordinating donations from outside organizations, including local churches