Orthopaedics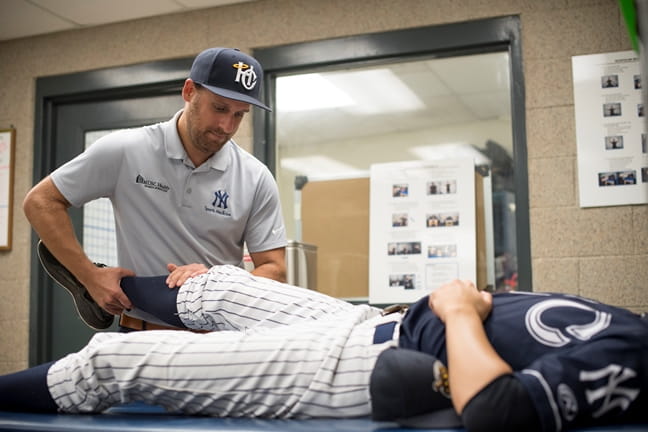 Orthopaedic injuries and problems continue despite new demands on our healthcare system due to the COVID-19 virus. MUSC Orthopaedics is committed to providing safe access to nationally recognized care to you and your family during this unprecedented time. Through our virtual care network you are able to connect directly with MUSC Health's orthopaedic surgeons who can help diagnose your problem and start you on the road to recovery. Select appointments available. Call 843-876-0111 to schedule an evisit.

Florence virtual visits, call 843-413-6835.

Marion virtual visits, call 843-431-2280.
Thank you for choosing MUSC Health Orthopaedics for your healthcare needs. Our team of highly specialized physicians is dedicated to providing you with personalized and expedient care. Within our site, you will find information on our services and our physicians. If you have any questions or would like to set up an appointment, please give us a call.
Services
Orthopaedics at MUSC Health offers specialized care in twelve areas to best diagnose, treat, and rehabilitate our patients. Our physicians are nationally recognized as innovative leaders in their respective fields, and are committed to finding the most efficient and effective way to manage and treat our valued patients.
General Orthopaedics
Our General Orthopaedics Service offers a wide array of non-operative treatment options for common musculoskeletal problems, and can help to diagnose and route you to the appropriate specialty service if orthopaedic surgery is required.
Specialists at MUSC Health's Spine Center offer the most advanced techniques and employ the most advanced technology such as motion preserving surgery (artificial joints) for spinal reconstruction. Additionally, we are discovering and promoting better ways of serving our patients through our cutting edge research.
The MUSC Health Foot and Ankle program specializes in treating a variety of injuries, including foot and ankle trauma, vehicular and sports injuries, as well as chronic conditions, such as arthritis, and tendonitis.
Our multidisciplinary care team specialize in both surgical and non-surgical treatments for all problems affecting the fingers, hand, and wrist.
Our Hip and Knee Replacement and Arthritis Team specializes in both operative and nonoperative treatment of arthritis in the hip or knee, including the state-of-the-art joint replacement procedures.
The Orthopaedic Oncology Team in conjunction with MUSC Health Hollings Cancer Center specializes in the treatment of both benign and malignant musculoskeletal tumors. These include soft tissue tumors and bone tumors.
Our dedicated team of Orthopaedic Trauma specialists offer comprehensive care of fractures and other musculoskeletal injuries, and also offer treatment options for bone infections.
Pediatric Orthopaedics at MUSC Children's Health provides comprehensive care of all operative and non-operative orthopaedic conditions in children and teenagers.
Our Physical Medicine and Rehabilitation Service offers non-operative treatment of spine problems including injections and medical acupuncture. We also offer rehabilitative therapies for chronic injuries and nerve testing for conditions like carpal tunnel syndrome.
Our Shoulder and Elbow team specializes in reconstruction, replacement, and arthroscopy for patients of all ages, ranging from young athletes to active seniors.
The MUSC Health Sports Medicine team provides state-of-the-art injury prevention, treatment, surgery, and rehabilitation for athletes of all ages, and skill levels. 
Orthopaedic Experts
MUSC Health Orthopaedics fields a team of nationally renown surgeons who provide specialized care across the entire spectrum of orthopaedic injuries, ranging from basic fractures through complex spinal tumor treatments – and everything in between.