MUSC Welcomes New Chairs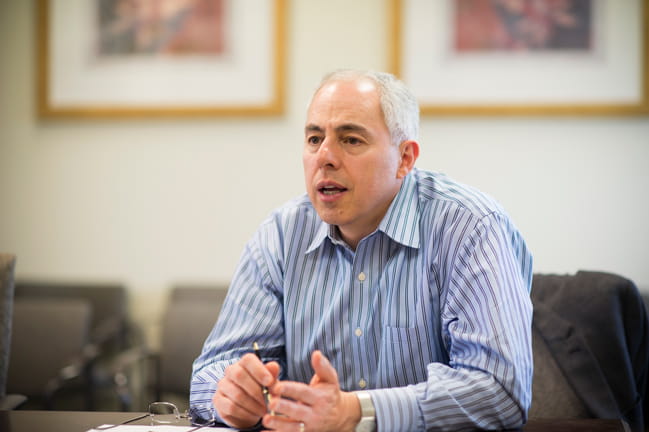 New Chair for the Department of Dermatology & Dermatologic Surgery
MUSC's College of Medicine has announced the appointment of Dirk M. Elston, M.D., FAAD, FCAP as Chair of the Department of Dermatology and Dermatologic Surgery, effective July 1, 2015. Elston comes to MUSC from the Ackerman Academy of Dermatopathology in New York, NY, where he served as Director. Previously, he was Director of the Department of Dermatology at Geisinger Medical Center from 2002 to 2011. He is President-Elect of the American Society of Dermatopathology, Deputy Editor of the Journal of the American Academy of Dermatology, and a past president of the American Academy of Dermatology. Elston is one of three authors of Andrews' Diseases of the Skin and has edited seven textbooks. He is also co-author of a textbook on dermatopathology that received an international award for innovation in education. Elston received the 2008 Walter Nickel Award for Excellence in Dermatopathology Education, as well as the Founder's Award of the American Society of Dermatopathology, the society's highest honor.
"Dr. Elston brings an impressive combination of clinical, teaching, research, and administrative skills to lead the continued growth and development of the department," says Deborah Deas, M.D., MPH, Interim Dean of the College of Medicine.
"Dirk Elston is not only a leader in medical education and program management, but also a nationally recognized researcher and prolific author. MUSC welcomes his breadth of experience and his vision for the department," says Bruce Elliott, M.D.,Interim Vice President for Medical Affairs.
Top priorities for Elston are collaborating with other MUSC departments and building a strong foundation of basic and translational research. The department is actively recruiting for an endowed chair in melanoma research. Elston's own research has focused on skin cancer and scarring alopecia. "Cutaneous oncology has long been a strength in the department," he says. "We plan to partner with the Hollings Cancer Center, the Department of Pathology, and other clinical departments to build a research base to improve the outlook for patients with melanoma, cutaneous lymphoma, and other forms of skin cancer." Another priority is increasing the number of postdoctoral fellows. Elston is working with MUSC's Office of International Programs to set up cooperative agreements with Central South University in China, China Medical University, and Peking University. The first postdoctoral fellow from Peking University will arrive in July.
Elston recognizes Bruce H. Thiers, M.D., former chair, for leading the department into its international reputation for excellence in clinical services and education. Thiers will remain as a member of the faculty. Elston looks forward to partnering with him, former chairs Richard Dobson, M.D. and John Maize, M.D., Director of the Division of Dermatologic Surgery Joel Cook, M.D., and all of the talented members of the department to continue to advance its reputation. "We are lucky to have a seasoned group of superb clinicians within the department. This really will be a team effort, with these leaders continuing to help the department grow and achieve what it should," he says.
Elston and his wife, Kathy, are the parents of a high-school-aged son and a daughter who is a resident in dermatology.