Message from the CEO, MUSC Health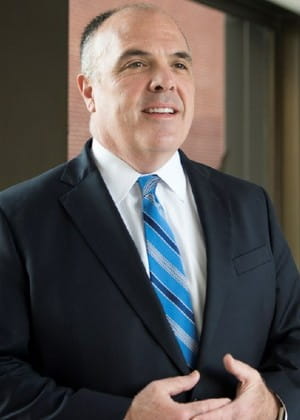 Welcome to MUSChealth.org. We have created this interactive website to serve the health information needs of you and your family. Here you will find the latest in disease and health information, interactive health tools, physician profiles, appointment scheduling, health podcasts and videos, and much more.
 MUSC Health is proud to offer some of the best medical care in the country. In fact, MUSC Health has been awarded the National Research Corporation's (NRC) Consumer Choice Award for 18 years running. The award recognizes MUSC Health as the most preferred medical center in the area. This is only one of many prestigious awards and honors MUSC Health has received. We have highlighted many of them on our Awards & Recognition webpage.
Our commitment to providing you with the highest quality health care in South Carolina will continue in the coming years with the renewal of our downtown Charleston location. The first phase of this renewal began with the opening of the state-of-the-art Ashley River Tower Hospital in 2008. These efforts are continuing with the opening of the MUSC Shawn Jenkins Children's Hospital and Pearl Tourville Women's Pavilion scheduled for the fall, 2019. The expansion will continue over the next two decades, and will result in a world class facility for patient care, teaching and research.
We hope the information and tools provided in this website continue to enhance your experience with MUSC Health. If you do not find the information you are looking for, please call MUSC Health Connection at 843-792-1414.  Our customer service representatives are ready to assist you Monday through Friday, from 7:30 a.m. to 5 p.m.  If you prefer to contact us online, please e-mail our webmaster.
We thank you for your support and consider it a genuine pleasure to serve you.
Warmest regards,
Patrick J. Cawley, M.D., MHM, FACHE