Predicting Early Deliveries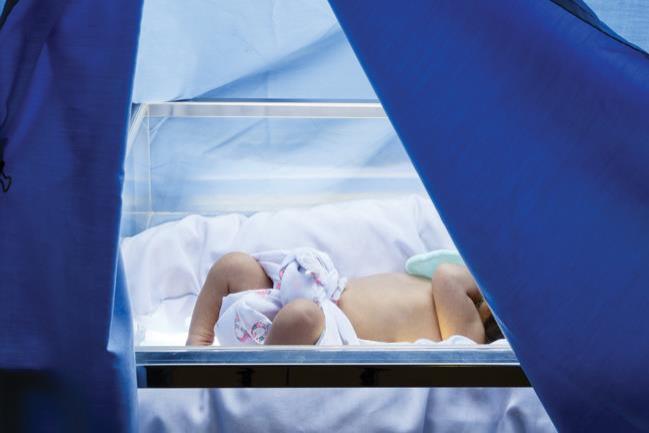 An Accurate, Early Blood Test to Predict Preterm Births
by Lindy Keane Carter
MUSC Health was among the top-enrolling U.S. sites (800 patients) in a clinical trial that identified two serum proteins as reliable predictors of spontaneous preterm delivery. The co-investigators, including Scott A. Sullivan, M.D., Associate Professor of Obstetrics and Gynecology and Director of the Division of Maternal Fetal Medicine at MUSC Health, reported their findings in the May 2016 American Journal of Obstetrics and Gynecology (doi: 10.1016/j.ajog.2016.02.001).
"Before this test, obstetricians didn't have any reliable way to know who among their asymptomatic patients was going to have a preterm birth well before the event," said Sullivan. "This blood test is 85 percent accurate and early. We can know at 19 to 21 weeks into the pregnancy who may have a preterm birth."
The Proteomic Assessment of Preterm Risk (PAPR) trial enrolled 5,501 pregnant women at 11 U.S. sites between 2011 and 2013. Researchers collected blood at 18 to 20 weeks gestation and then collected outcome data after the women delivered their babies. Sera Prognostics, Inc. (Salt Lake City, UT) sponsored the trial and conducted the testing using proteomics, bioinformatics, and multidimensional data analysis to test all identifiable proteins. The scientists identified and verified two serum proteins as predictors of spontaneous preterm delivery: insulin-like growth factor-binding protein 4 (IBP4) and sex hormone-binding globulin (SHBG). These proteins were consistently overexpressed or underexpressed. A follow-up clinical study conducted in a different group of women validated that this signature based on the two proteins (identified as early as 19 weeks) was a good predictor of preterm birth before 35 to 37 weeks of pregnancy. The resulting commercial test has been on the market since March 2016.
Premature birth, defined as birth before 37 weeks gestation, is the leading cause of death in children under the age of five according to the March of Dimes, and it occurs in one out of ten pregnant women. Two-thirds of them are asymptomatic, leaving physicians with little warning that these patients will be presenting in labor too early. Sullivan thinks it's the biggest problem in obstetrics. Health officials have been fighting the prematurity rate for many years and, though it has dropped from 12.3 percent (2003) to 11.4 percent (2013), this statistic remains higher than that of most developed nations. The March of Dimes' goal is 9.6 percent by 2020.
South Carolina's rate is one in seven babies (13 percent), one of the highest in the U.S. For black Medicaid patients, one of Sullivan's largest patient populations, it is even higher: 16 percent.
"Prematurity prevention is a top priority for South Carolina given the sheer number of affected families and the long-term costs to the state," said Sullivan.
A follow-on clinical trial will open in late 2016 to study interventions for women with IBP4 and SHBG. The 11 PAPR sites will trial injectable progesterone, a common prophylaxis to delay preterm labor, but never studied in a group already identified with these biomarkers.
For more information on the intervention clinical trial at MUSC Health, physicians may contact Dr. Sullivan at sullivas@musc.edu.