Precision Medicine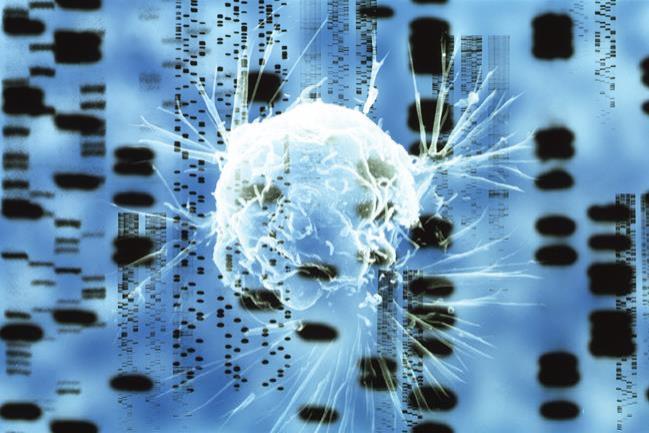 Exome Sequencing Helps Physicians Target Genomic Variations within Tumors
by Lindy Keane Carter
As part of MUSC's growing translational genomics program, a genomics tumor board has been created to bring diverse specialists together to help physicians diagnose and manage cancer. The team that advises the clinicians comprises basic scientists, pathologists, bioinformaticists, and geneticists. Once a month, the team meets with oncologists, surgeons, radiologists, and others to review cases that have been chosen based not on a tumor's site but on its genetic variations and discuss existing drugs and drugs in development that target them. The genomics team's expertise, as well as the next-generation sequencing that analyzes tumor samples, is also available to all of South Carolina's oncologists and their patients. The initial priorities are melanoma, colorectal cancers, leukemias/lymphomas, and non-small cell lung cancer. The goal is to provide diagnostic, prognostic, or drug efficacy information on the somatic variants in these cancers.
The launching of the genomics tumor board was spearheaded by Steven L. Carroll, M.D., Ph.D., Professor and Chair of the Department of Pathology and Laboratory Medicine, and Stephen Ethier, Ph.D., Director of the Center for Genomic Medicine, which coordinates research and treatment related to genetics and genomics at MUSC. Their aim is to facilitate the exchange of ideas and information in the nascent and rapidly expanding field of genomic medicine.
Cynthia A. Schandl, M.D., Ph.D., Associate Professor in the Department of Pathology and Laboratory Medicine, manages the genomics tumor board. "The complex nature of current genomic medicine requires increased collaboration between the Clinical Cytogenetic and Molecular Genetics Pathology Laboratory and the Center for Genomic Medicine to maximize patient benefit from available resources," she said.
Insight into DNA mutations has had immediate impact in the clinic. John M. Wrangle, M.D., MPH, Assistant Professor in the Department of Medicine, was treating a lung cancer patient whose tumor was caused by a common mutation that has been treated effectively by a certain drug. But extended genomic testing revealed a second, extremely uncommon mutation. Wrangle prescribed an additional drug that is being investigated in a clinical trial. He is hopeful that it will deliver a powerful second blow.
Genetic variant testing throughout the country covers a broad range of processes, from single-gene testing for medically actionable variants to whole-exome or whole-genome testing. MUSC's clinical testing will focus only on certain exome sequencing for medically actionable mutations.
Clinical application is just one part of the larger plan to build knowledge about this field. Thus, MUSC's basic scientists (specifically, pathway specialists) are encouraged to attend the tumor board meetings so they can help identify new targets. The research conducted in clinical trials is enhanced, too, when enrollment populations grow. In fact, genomic sequencing has created "basket trials" that are organized by gene mutation.
For more information on using the Clinical Genomics Laboratory, physicians may contact MUSC Health Laboratory Client Services at 843-792-0707 or email Dr. Schandl.