About Treatment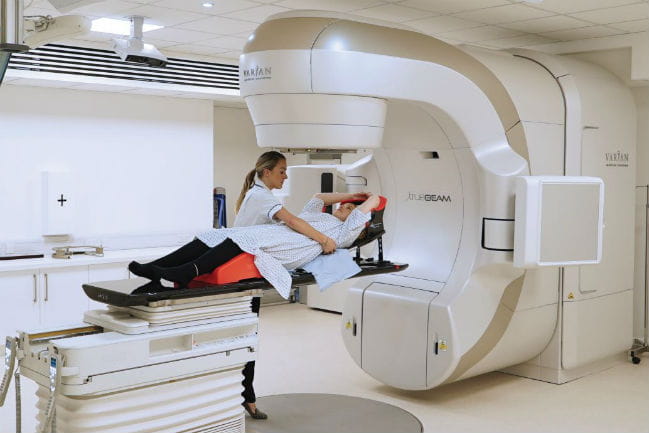 Advanced Cancer Treatment
At MUSC Health Florence Medical Center, we provide advanced cancer treatment. We are proud to be the first in the region to provide several new treatment techniques. These advances improve the quality of patient treatment.
Dr. Wooten is first in the region to provide prostate cancer SBRT and hydrogel spacers for prostate cancer. Hydrogel spacers improve outcomes of men treated for prostate cancer with radiation. SGRT is an important advance in the quality of cancer care; SGRT prevents heart damage in women treated for left breast cancer.
Cutting Edge Therapy
Radiation therapy is a rapidly advancing medical field. We commit ourselves to staying current with these new advances. This commitment is to offer the highest quality of care for every patient. Advanced cancer treatment gives the fastest recovery and best chance of cure. Listed below are some of the exciting new treatments we provide:
Heart-sparing radiation for breast cancer.
Hydrogel spacers for prostate cancer.
Surface guided radiation therapy (SGRT).
Stereotactic body radiation therapy (SBRT).
Prostate cancer SBRT.
Stereotactic radiosurgery (SRS).
Volumetric arc therapy (VMAT).
Intensity-modulated radiation therapy (IMRT).
Image-guided radiation therapy (IGRT).
Prostate seed implant.
Tumor treatment fields.
Radiopharmaceuticals (Xofigo).