Life Insurance
There are several life Insurance options available to MUHA employees an overview of each of these options is available below, with links to additional information from the Employee Insurance Program website.
Basic Life Insurance Program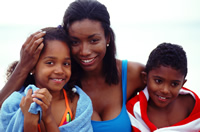 The Basic Life Insurance program provides $3,000 life insurance coverage to all eligible employees under age 70 and $1,500 to eligible employees age 70 or older. If you are an active, permanent, full-time employee who is enrolled in the state health insurance program, you are eligible for this benefit, free of charge within 31 days of the date you are hired. To enroll, you must complete the required forms, including a Notice of Election (NOE). Coverage is not automatic.
Optional Life Insurance Program
Within the first month of benefits eligible employment, you may purchase up to three times your base salary rounded down to the nearest $10,000. The maximum benefit is $500,000 with medical evidence of insurability - subject to approval. Premiums are determined by the employee's age on the preceding December 31 and the amount of insurance you select.
Dependent Life Insurance
You may enroll in the Dependent Life Insurance program for your eligible dependents even if you do not have Optional Life coverage or other state group benefits.
South Carolina & Police Officers Retirement Systems Death Benefit
If you are an active employee and a member of SCRS or ORP with at least one year of service your beneficiary may be entitled to receive a death benefit. These plans are administered by the South Carolina Retirement System and the Police Officers Retirement System, respectively.
Retiree Group Life Insurance Benefit
As a retiree, if you die and your most recent employer prior to retirement is covered by the Group Life Insurance program on your date of death or your date of retirement, a benefit based on your service credit will be paid to your beneficiaries. This plan is administered by the South Carolina Retirement System.