Clinical Connections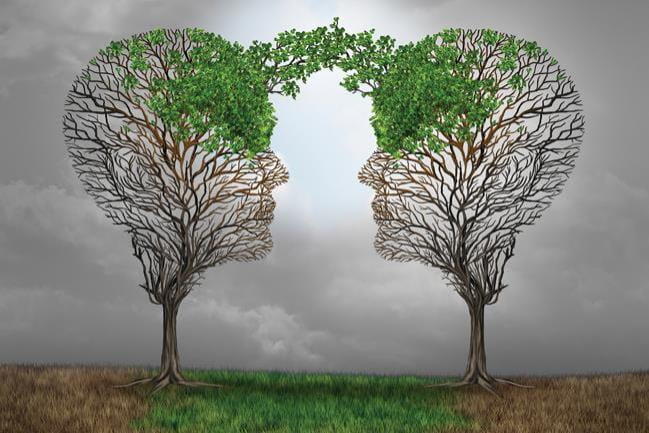 Nursing Leaders Create a New Management Structure that Gives Nurses a Stronger Voice in Their Practice
By Lindy Keane Carter
In any large medical center, a nurse's suggestion for practice improvement might be implemented in his or her unit but perhaps only in that one unit, never to see the light of day in another. A new nursing council structure at MUSC Health gives visibility to the best-practice ideas of any and all of its 2,500 nurses and empowers them to distribute them for adoption elsewhere. The MUSC Health Nursing Shared Governance (NSG) that was rolled out January 1, 2016, is a system that hears the voices of all nurses through their unit-based representatives who attend monthly NSG meetings and promotes the sharing of evidence-based practices. A second tier of the structure addresses organization-wide policy and nursing practice, which is communicated the other way, i.e., back to the unit nurses.
Andrea Coyle, RN, Professional Excellence and Magnet® Program Director, and Christopher Hairfield, RN, a medical/surgical ICU nurse, are co-chairs of the NSG and were co-chairs of the committee that designed it in 2015. "We took our old structure, which was organization-wide councils reporting to the Nursing Executive Committee, and turned it upside down," said Coyle. "We put the direct care nurses on top, then their unit-based council in support of them, and those councils supported by the organization-wide councils. This way, all nurses are represented and supported." Hairfield has heard only favorable reaction in the NSG's first three months. "Everyone's still finding their feet, but evaluations on classes for the leadership team of the unit-based councils were great," he said.
Four of the six organization-wide councils—Transformational Leadership, Structural Empowerment, Exemplary Professional Practice, and New Knowledge and Innovation—are modeled on the domains of Magnet® Recognition, which the American Nurses Credentialing Center awarded to MUSC Health in September 2015. Magnet® Recognition is a status held by only 7 percent of U.S. hospitals. Two other councils—Healthy Work Environment and the NSG Collaboration Council—were added to meet MUSC-specific needs.
Magnet® hospitals must outperform national benchmarks on nurse-sensitive quality indicators, such as catheter-associated urinary tract infections, central line–associated bloodstream infections, and hospital-acquired pressure ulcers. Who better than nurses to have a direct impact on these indicators? The intent of the NSG is that direct care nurses will own nursing practice and drive outcomes.
Evidence-based practice is the standard for these solutions. The medical center's Center for Evidence-Based Practice and Value Institute helps clinicians, including nurses, develop evidence-based guidelines and order sets and analyze literature for decision-making.
The NSG has been designed to evolve to meet the needs of the MUSC Health clinical enterprise. Input from the nursing staff will be considered one of its metrics of success. In Spring 2017, the annual survey of MUSC Health staff will include questions measuring nurse engagement as it relates to professional growth and development.
The NSG is also intended to produce processes and practices that can be shared with the community hospitals, health systems, and physician groups that will be part of the MUSC Health Alliance. "As we become a larger enterprise with a state presence, we should share our successes with our partners," says Coyle.