In Short
In Short articles concisely describe innovative procedures, diagnostic tools, or treatment approaches available at MUSC Health and summarize preliminary findings from MUSC research.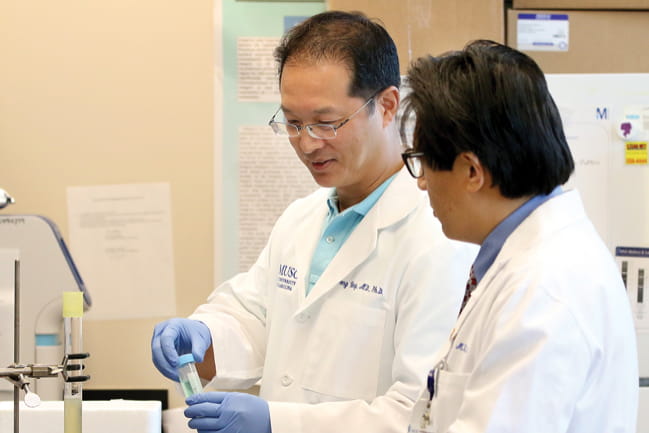 A New Wrinkle
Mysterious protein-folding molecule could trigger metabolic disorders.
Read More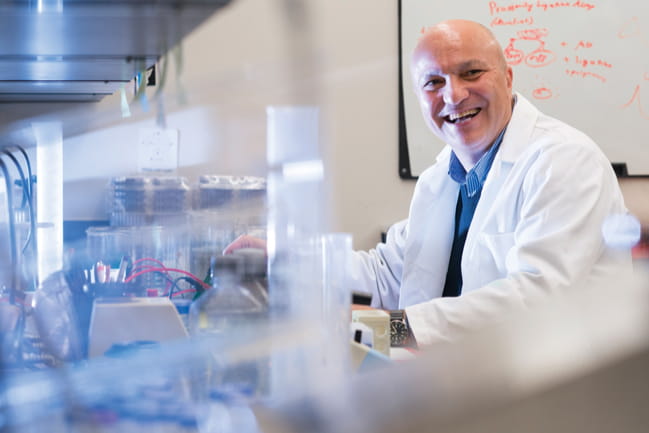 Back to Bench Back to Bed
A synthetic peptide designed to treat HPV-negative cancer.
Read More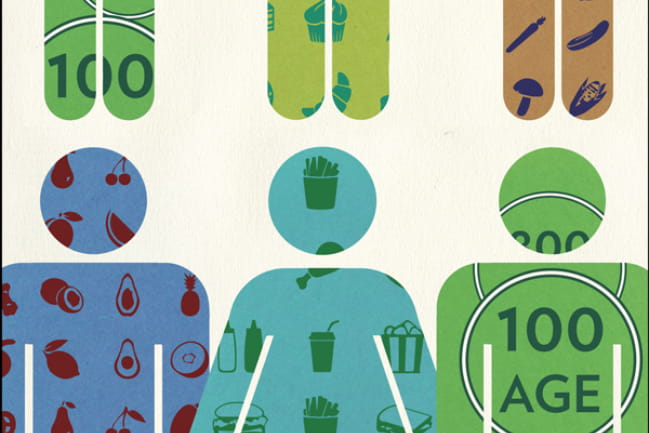 stAGES of Cancer
Grape compound could reduce cancer-linked molecule in the diet.
Read More
First of Its Kind
Novel inhibitor shown safe in first-in-kind phase 1 trial at Hollings Cancer Center.