Welcome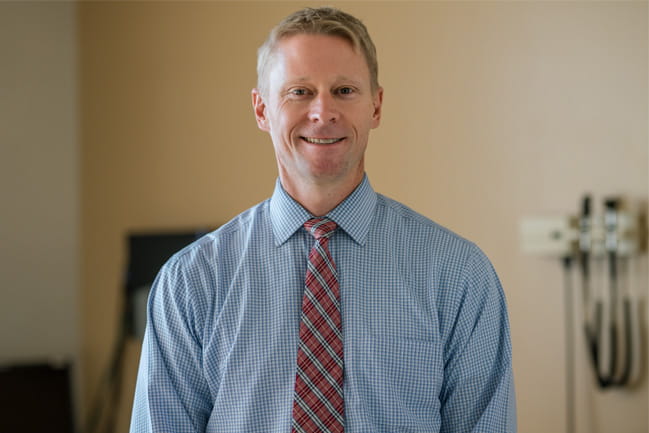 MUSC Appoints New Chair of Orthopaedics
As Lee Leddy, M.D., the newly appointed chair of the MUSC Department of Orthopaedics and Physical Medicine, steps into his new role, he aims to embrace growth.
Leddy wants to work with providers to extend MUSC's high level of care across the state and throughout the region. "With new buildings and strategic alliances, advanced and routine musculoskeletal care is more convenient and efficient for both our patients and referring providers," he said. "And that will help us grow. Furthermore, there are new opportunities through both the [MUSC] Regional Health Network and in telehealth that will allow MUSC to provide access and care across a larger geographic area."
Leddy is a well-known orthopaedic surgical oncologist with expertise in limb salvage. He joined the MUSC faculty in 2009 as an assistant professor and has served as the orthopaedics residency director for the past five years. In 2018, he was named the chief of the Musculoskeletal Integrated Center of Clinical Excellence and currently serves as director of the MUSC Sarcoma Tumor Board. He also served on the executive committee of the Musculoskeletal Tumor Society and is the program chair for the Council of Orthopaedic Residency Directors.
Raymond N. DuBois, M.D., Ph.D., dean of the MUSC College of Medicine, says "Leddy brings an excellent combination of leadership, clinical, education, research and administrative skills to this position, and I am confident that he will devote his energy and effort to the continued development and success of the department."
The culture of care at MUSC inspired Leddy's enthusiasm for the department's growth. "The current faculty and staff have created an organization that is high performing and maintains a strong conviction of its mission to provide exemplary and compassionate musculoskeletal care," he said. "These values guide the commitments of the faculty to patient care, education, research and humanitarian endeavors. We are proud to recruit and develop faculty who are content experts and who make a national impact."
Leddy also envisions a strong emphasis on successful training and research. "Growth in clinical care is dependent upon recruitment of new faculty who share the same values and commitment to excellence in all domains," he said. Currently, the department offers a robust and successful training program for learners at all levels, which will continue to be a primary focus for the department as it expands its teaching efforts and refines its curriculum to include novel methods like advanced surgical simulation.
New Physicians
Board Certifications: General Surgery and Surgical Critical Care // Specialties: General & Acute Care Surgery, Critical Care, Burn Surgery and Burn Surgery – Pediatrics // Clinical Interests: Burn – adult and pediatric, critical care medicine, skin and soft tissue infections, scar revision // Medical School: East Tennessee State University College of Medicine // Residency: University of Rochester // Fellowship: Vanderbilt University Medical Center and University of Rochester
Specialty: Hand Surgery // Clinical Interests: Peripheral nerve surgery, targeted muscle reinnervation, amputees, brachial plexus injuries and birth palsies, hand, wrist and forearm surgery // Medical School: East Tennessee State University Quillen College of Medicine // Residency: Medical University of South Carolina // Fellowship: The OrthoCarolina Hand Center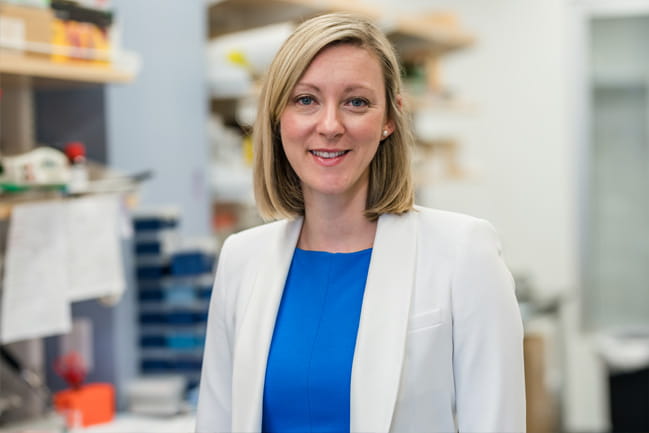 Kimberly Kicielinski, M.D., MSPH
Specialties: Neurosurgery, Neuroendovascular Surgery // Clinical Interests: Aneurysms, AVMs, carotid stenosis, ischemic and hemorrhagic strokes, cavernous malformations, moya moya disease, nonvascular interests in brain tumors, pituitary tumors, trigeminal neuralgia, hydrocephalus, degenerative spine disease // Medical School: Pennsylvania State College of Medicine // Residency: University of Alabama Birmingham // Fellowship: Beth Israel Deaconess Medical Center and Harvard Medical School
Board Certifications: Cardiovascular Disease, Nuclear Cardiology // Specialty: Cardiology // Clinical Interests: Cardiac imaging and MRI, telemedicine, pacemaker implantations // Medical School: American University of the Caribbean School of Medicine // Residency: Seton Hall University // Fellowship: Seton Hall University
Board Certification: American Board of Internal Medicine // Specialties: Pulmonary & Critical Care Medicine // Clinical Interests: Lung transplant, extracorporeal membrane oxygenation (ECMO) // Medical School: Augusta University, Medical College of Georgia // Residency: Wake Forest University Medical Center // Fellowship: University of Texas Southwestern Medical Center
Board Certification: American Board of Internal Medicine // Specialty: Cardiology // Clinical Interests: Cardiac imaging, cardiovascular disease, global health and telemedicine, women's health // Medical School: Medical University of South Carolina // Residency: Medical University of South Carolina // Fellowship: Medical University of South Carolina
Specialties: Brain & Spine Health, Blood & Lymphatics, Sarcoma, Melanoma, Thoracic Health, Breast Health // Clinical Interests: Gamma knife radiosurgery, primary brain tumors // Medical School: Medical University of South Carolina // Residency: Roswell Park Comprehensive Cancer Center
Board Certification: Family Medicine // Specialty: Family Medicine //
Clinical Interests: Chronic disease management, cancer screening, preventative medicine // Medical School: Medical University of South Carolina //
Residency: Trident/MUSC Family Medicine Residency Program
Board Certification: American Board of Radiology // Specialties: Radiology and Interventional Radiology // Clinical Interests: Prostatic artery embolization for benign prostatic hyperplasia, treatment of pelvic congestion syndrome, HHT, uterine artery embolization, placenta accreta, venous disease, cancer treatment, peripheral vascular disease // Medical School: Medical University of South Carolina // Residency: University of Virginia //
Fellowship: University of Virginia