Performing & Visual Art Services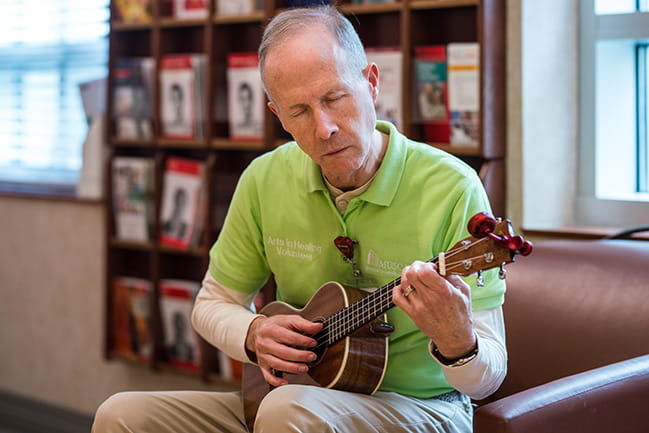 Arts in Healing Volunteers and Visiting Artists help transform our hospital through active art making and musical performance. MUSC becomes the stage for artists to inspire and educate patients, visitors, care team members, students, faculty, and the community.
Become an Arts in Healing Volunteer
At MUSC Health, we value our volunteers. Arts in Healing volunteers are an important part of our Care Team and serve in a variety of roles that focus on individual strengths and artistic talent, such as "Art While You Wait Art Cart" and "Musician on Call." If you are committed to helping the MUSC community long-term as an Arts in Healing Volunteer, we welcome you to contact volunteer services.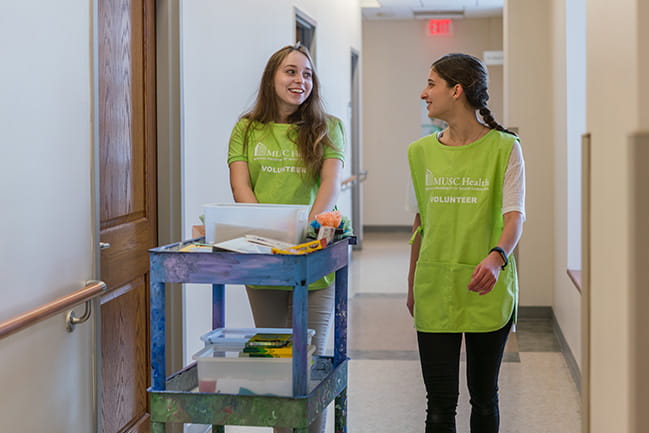 Become an Arts in Healing Visiting Artist
For those that would like to share their gift of music, Arts in Healing is looking for individuals to add to our performance schedule! Opportunities spread throughout our healthcare setting seven days a week! Please contact artsinhealing@musc.edu to become a visiting artist.