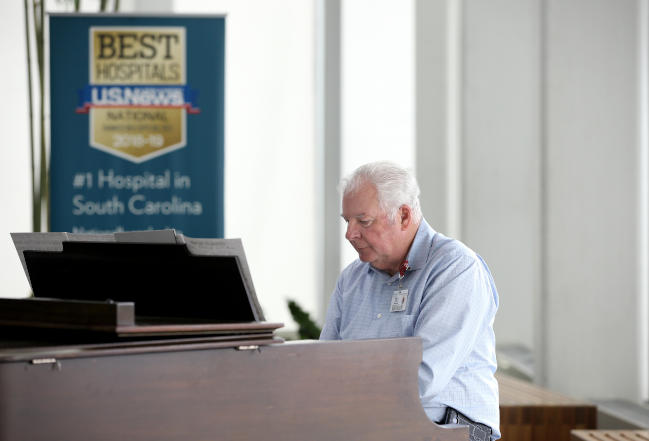 Arts in Healing Volunteers, Artists in Residence and Visiting Artists help transform lobbies, waiting rooms and clinical spaces through active art making and performance. MUSC becomes the stage for artists to inspire and educate patients, family members, visitors, care team members and the community.
Become an Arts in Healing Volunteer, Artist in Residence, or Visiting Artist
The Arts in Healing Department is looking for individuals or groups to share their gift of music with the MUSC community. Performance schedules are available for Ashley River Tower Annex, Main University Hospital lobby, The Charleston Medical District Greenway and other various "performance space" seven days a week! Please contact artsinhealing@musc.edu to schedule your performance.
If you are committed to helping the MUSC community long-term as an Arts in Healing Volunteer, we welcome you to contact volunteer services.