OR Notes: Revision Hip Replacement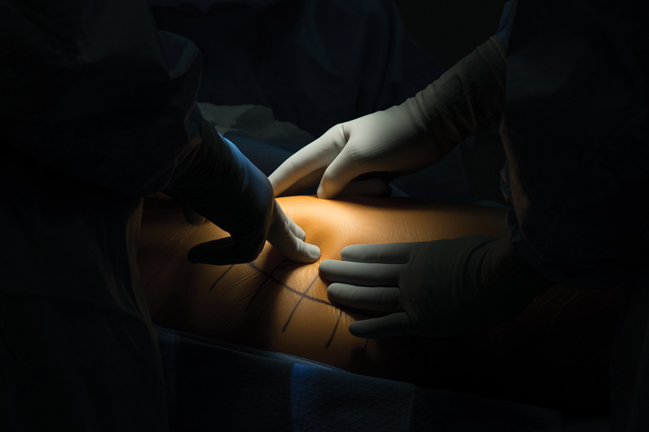 Revision Hip Replacement
For a transcript of the April 26 virtual grand rounds by Orthopaedics Chair Dr. Vincent Pellegrini on hip revision on the free case-sharing app Figure 1, search @MUSChealth or #muscrounds on the Figure 1 app (iOS and Android) or website.
Of the approximately 350,000 hip replacements performed each year in the U.S., about 10 percent will eventually require revision surgery—typically, 15-20 years after the original surgery—due to infection, wear, instability, or component loosening.
Because revision hip replacements are more challenging and typically performed in an older population, they are best done at high-volume centers with robust critical care and advanced anesthesia services. At such centers, revision hip replacements are now commonly performed in patients older than 80 years of age, enhancing their mobility and enabling them to preserve an active lifestyle.
Vincent D. Pellegrini, M.D., Chair of the Department of Orthopaedics at MUSC Health, and the other surgeons on the joint replacement team—Harry A. Demos, M.D., Jacob M. Drew, M.D., and Richard J. Friedman, M.D.—perform more than 650 hip and knee replacements annually, more than a quarter of which are revisions. In 2014, the program was awarded Joint Commission specialty certification for total hip, knee, and shoulder joint replacement.

Report of a Case
An 80-year-old man, who had undergone primary cemented hip replacement 16 years previously, presented with "start-up" thigh pain. Each time he stood or initiated gait, he experienced thigh pain for the first few steps that resolved in a dozen steps. Radiographs revealed that the cement had loosened from the femur, resulting in the cycle of pain that repeated every time the patient stood up and the femoral stem sank to a stable position in the bone. The cement loosened due to bone loss, resulting from a foreign body reaction to microscopic particles that were generated as the plastic liner of the replacement wore.

Revision hip replacement was advised and involved removal of the femoral component, the associated cement, and the plastic liner, with implantation of a new plastic liner and a cementless femoral component. Bone from which cement has been extracted tends to be smooth and does not provide reliable fixation for new cement; for this reason, cementless femoral stems, which have a roughened surface texture to which bone can attach, are preferred for hip revision surgery.

Often in hip revision surgery, the greater trochanter and the attached muscles must be cut to allow access to the femoral canal for cement removal. In this case, an anterolateral approach provided good femoral access without the need for trochanteric osteotomy and the patient was able to begin exercise immediately after surgery. He will use a walker or cane for only three to four weeks, much less than would have been required after trochanteric osteotomy.

A pathologist was on hand to analyze tissue samples for infection. Had infection been detected, all components would have been removed, the patient would have received several weeks of intravenous antibiotics, and a second surgery would have been scheduled to implant the new components.

Want to learn more about this case and see more than a dozen surgical photographs? Ask Dr. Pellegrini questions in real time during his virtual grand rounds (a live event) on April 26 at 8:00 pm on the free Figure 1 app (iOS and Android).

Follow more surgical cases on the MUSC Health profile (@MUSChealth) on the free Figure 1 app (iOS and Android).
To consult with an MUSC Health joint replacement surgeon or to refer a patient, contact nurse navigator Kathleen Case at casek@musc.edu.
Posted by: Kimberly McGhee