MUSC Welcomes New Communications Chief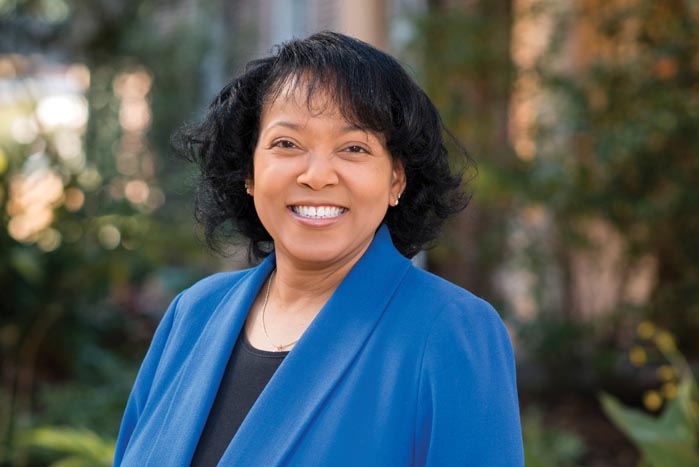 On January 4, 2016, the Medical University of South Carolina (MUSC) welcomed Sheila Champlin, M.A., as Chief Communications and Marketing Officer. In this new role, Champlin will develop a unified communications platform across all domains of MUSC. This realignment creates the opportunity to provide vision and direction for strategic communications to advance the reputation of MUSC for education, research, service, patient care, and economic development.
President David J. Cole, M.D., has remarked that Champlin's eagerness to help take MUSC to the next level is palpable. "Sheila's communication expertise, paired with her talent for relationship-building, is just what we were seeking," he says. "I have every confidence that she will provide the inspiration and direction needed as we continue telling the great story that is MUSC."
Champlin comes to MUSC from the University of Tennessee Health Science Center in Memphis, TN, where she served as Assistant Vice Chancellor of Communications and Marketing since 2006. Previously, she was a communications consultant to corporations, small businesses, non-profit organizations, and individuals. She also served as Vice President of Communications at Scholastic, Inc., Director of Marketing Communications for AT&T Capital Corporation, Vice President, and Director of Corporate Communications for Prudential Securities, Inc., and Vice President and Director of Business Development at Ogilvy Adams & Rinehart, Inc. She holds a master's degree in journalism from the University of Missouri-Columbia and a bachelor's degree in communications from St. Louis University. She is an active member of the Public Relations Society of America, Alpha Sigma Nu (the honor society of Jesuit colleges and universities), and Phi Beta Kappa National Honor Society.
Champlin was chosen through a national search that yielded 15 qualified applicants who were reviewed by the search committee. Jim Fisher, Vice President for Development and Alumni Affairs, was the committee chair. "Three extraordinarily qualified finalists were invited to the MUSC campus and Sheila Champlin was unanimously recommended to Dr. Cole," he says.
This opportunity at MUSC attracted Champlin for many reasons, she says. "MUSC has a reputation that is so impressive and so extensive. It was fascinating to me that the leadership recognizes so clearly what the value of strategic communications can be to this organization. That really hooked me," she explains.
Champlin is married to Michael Champlin, a real estate attorney. They are the parents of a fifteen-year-old daughter.