Pain on the Brain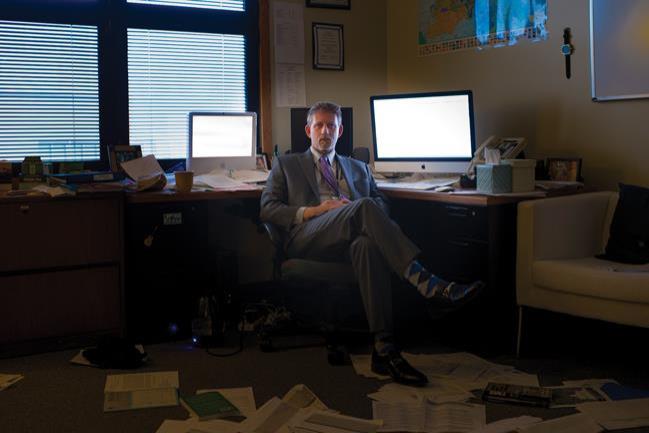 Electrical Stimulation of Neural Networks may Reduce Rain after Surgery
by Sver Aune
Researchers at MUSC are developing a method to treat pain that may partly replace opiate narcotics. Transcranial direct current stimulation (tDCS) works by stimulating areas of the brain that interpret and respond to pain.
Many orthopaedic surgery patients rely on opioids for pain management after surgery, and they often already take medication for chronic pain. Their physicians are interested in reducing the risks of side effects and addiction from prolonged opioid use.
Jeffrey J. Borckardt, Ph.D., a psychologist in the MUSC Department of Psychiatry and Behavioral Sciences, studies how pain signals travel through neural networks once they reach the brain. According to Borckardt, pain signals activate the sensory cortex—which locates the pain; the limbic system—which generates emotions about pain; and the pre-frontal cortex—which enables conscious intellectual decisions about pain's meaning. By applying low electrical current to these areas, tDCS could stimulate the parts of the brain that govern our conscious reaction to pain.
Once the pre-frontal cortex has been located, a device that looks like a wired shower cap is placed on a patient's head and fitted with electrodes. In a typical session of tDCS, very low amplitude current is applied for 20 minutes. Because the current is so low, tDCS does not actually cause neurons to fire. "We're not firing networks, we're just facilitating or inhibiting natural network activity with tDCS," Borckardt said. "It makes it easier or harder for them to fire depending upon stimulation parameters."
In a study published in the May 2016 issue of the journal Spine (doi: 10.1097/BRS.0000000000001525), Borckardt reported that four sessions of tDCS in the 28 hours following surgery were enough to reduce self-administration of hydromorphone by 23 percent. Tingling was the most common side effect. For the study, Borckardt enlisted the help of Scott T. Reeves, M.D., Chair of the Department of Anesthesia and Perioperative Medicine, and MUSC Health orthopaedic surgeon John A. Glaser, M.D.
These results support the possibility that how a person thinks about his or her pain can have real consequences on the pain itself, according to Borckardt. "If you have a very realistic, non-fatalistic, optimistic view of what's going on in your body and why, all of these cognitive circuits in the pre-frontal area can really turn the volume down on how bad pain is," said Borckardt. For this reason, tDCS might be yet more effective when coupled with psychotherapy for pain.
Borckardt, who refers to several of his clinical partners as "anesthesiologist champions" for their ability to facilitate his research with surgery patients, has also teamed up with Robert D. Warters, M.D., an anesthesiologist in the Department of Anesthesia and Perioperative Medicine and Chief of Service in the Ralph H. Johnson Veterans Affairs Medical Center. Together, they are recruiting patients for a large phase 2 clinical trial using tDCS coupled with psychotherapy in veterans with chronic lower back pain (NCT02483468), and using tDCS for postoperative pain among veterans undergoing total knee arthroplasty (NCT02241967).
Borckardt is also actively recruiting patients for clinical trials of tDCS in pain perception (NCT01860950) and pain in fibromyalgia (NCT02723175). To determine the eligibility of a patient for a tDCS clinical trial, contact Brittan Carter at 843-792-3659.