Advancing Addiction Treatment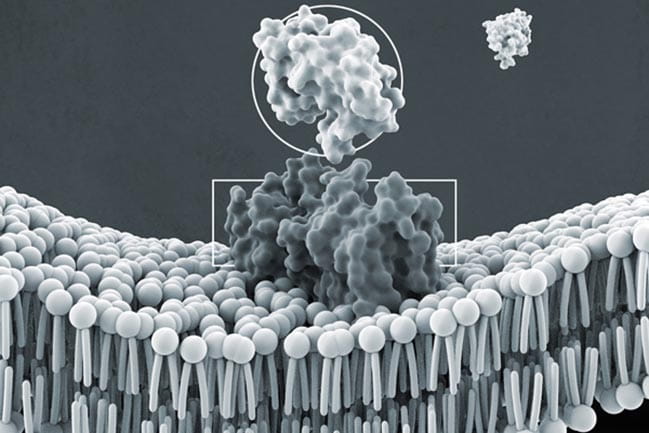 MUSC Health offers a new implantable treatment for opioid use disorder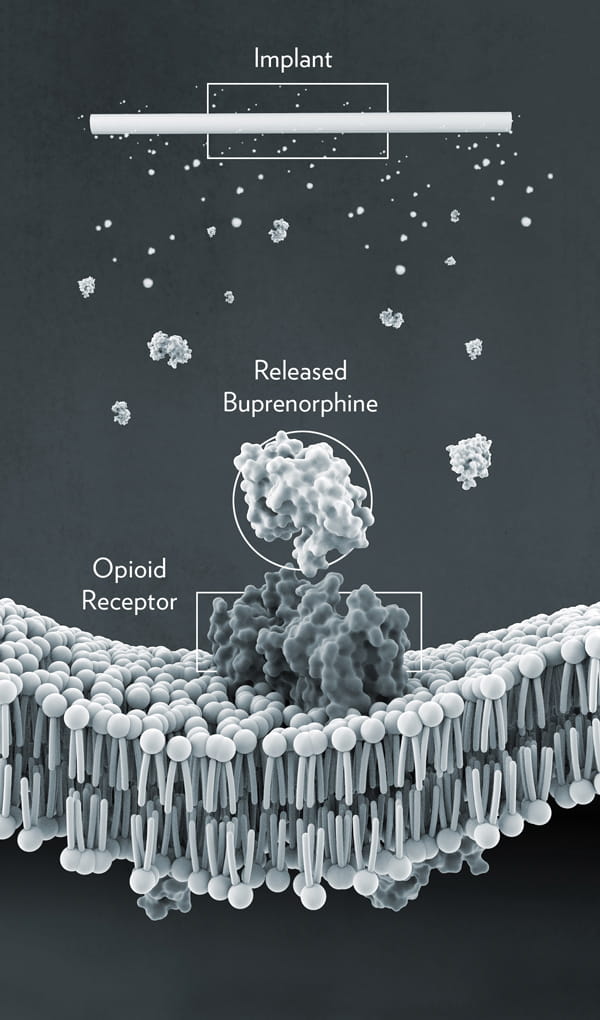 by Rachel Weber
Thanks to the efforts of a multidisciplinary team of clinicians, MUSC Health is the first hospital in the state to offer patients with opioid use disorder maintenance treatment with Probuphine (Braeburn Pharmaceuticals, Princeton, NJ), a recently FDA-approved implant providing a constant dose of buprenorphine. This new line of treatment ensures good adherence and offers added convenience to the patient while decreasing the potential for abuse and diversion.
Psychiatrist Sarah W. Book, M.D., prescribes the buprenorphine implants to eligible patients with opioid use disorder, and obstetrician/gynecologist Angela R. Dempsey, M.D., M.P.H., who has expertise in contraceptive implants in women, performs the implantations. Dempsey performed the first implantation on May 1. Book and Dempsey, along with eight other MUSC Health physicians, went through the risk evaluation mitigation strategy training mandated by the FDA and provided by Braeburn Pharmaceuticals. Both have been working with pharmacy coordinator, Amy Hebbard, Pharm.D., to successfully navigate the logistical challenges of bringing this new therapy to patients.
Fifteen years ago, buprenorphine, a partial mu-opioid receptor agonist, was approved by the FDA for the treatment of opioid use disorders. Partial mu-opioid agonists do not activate the mu receptors to the same extent as full agonists, such as methadone, allowing for a ceiling effect that decreases the likelihood of overdose.
The buprenorphine implant can remain in the patient's arm for six months, providing a consistent, low dose of medication without requiring the patient to take a pill. To qualify for the new implantable treatment, patients must be stable on a relatively low dose (8 mg or less) of buprenorphine for 90 days and be enrolled in an ongoing psychosocial intervention program. Initial studies showed similar plasma levels of buprenorphine and a significantly higher percentage of opioid-free urines for the entire six months in patients receiving the implant than in those receiving 8 mg/day of buprenorphine (86 vs. 72 percent).1
"Put the implant in and patients go interface with the world for six months without taking anything. I think there is a huge benefit to that," says Book. Additionally, there is an added convenience for patients, who do not have to refill a prescription for a controlled substance every month. In South Carolina, controlled substances can only be filled every 30 days, and written prescriptions must be given to the pharmacy. These regulations can create barriers to adherence, such as travel, lost medications and difficulties refilling prescriptions; they can also cause patients to feel stigmatized. Buprenorphine implants bypass these problems. Because no pills are involved, these implants also decrease the risk of abuse and diversion.
Patients continue regular follow-up in a psychosocial intervention for six months after implantation. Afterward, if it is deemed necessary, the patient can receive a second implant in the other arm.
Book wants patients and physicians to remember that there is hope in the treatment of opioid use disorder. "Medication-assisted therapy with buprenorphine is truly life changing," she says. "We have seen people in our treatment program regain the trust of their friends and family and regain their faith in themselves."
References
1 Buprenorphine Implants (probuphine) for opioid dependence. JAMA. 2016 Nov 1;316(17):1820-1821.