Two MUSC Physician-Scientists Join the Association of American Physicians
MUSC Hollings Cancer Center immunologist Zihai Li, M.D., Ph.D., and MUSC Health endocrinologist Louis M. Luttrell, M.D., Ph.D., were inducted into the Association of American Physicians (AAP) in April.
The AAP, established in 1885, is an honorific, elected society of America's leading physician-scientists who have made enduring contributions to improve health. Nominations for membership are accepted only from current AAP members.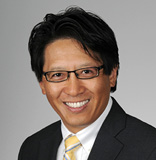 Li, who was nominated by MUSC College of Medicine Dean Raymond N. DuBois, M.D., Ph.D., was recognized by AAP for his work in chaperone biology and cancer immunology. He and his team have elucidated the immunological properties of heat shock proteins in cancer immunotherapy and immune tolerance. Li is chair of the Department of Microbiology and Immunology at MUSC and co-leader of the Cancer Immunology Research Program at Hollings Cancer Center.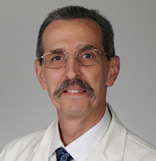 Luttrell, who was nominated by 2012 Nobel Laureate in Chemistry Robert J. Lefkowitz M.D. of Duke University, was recognized for his efforts to understand G protein-coupled receptor (GPCR) signal transduction and pharmacology. His recent work has paved the way for development of novel GPCR-targeted therapeutics for multiple indications. Luttrell holds the James A. Keating Endowed Chair for Diabetes in the Department of Medicine.