Consolidated Omnibus Budget Reconciliation Act
COBRA stands for the Consolidated Omnibus Budget Reconciliation Act of 1985. This Act requires that continuation of group insurance coverage be offered to covered persons who lose health or dental coverage due to a qualifying event as defined in the Act.
What is a Qualifying Event?
A qualifying event as defined by COBRA is an event that allows insurance coverage or an extension of insurance coverage for an employee, spouse or dependent. Such events may be marriage, birth/adoption/placement, loss of group health plan coverage, divorce or legal separation; death of the covered employee, loss of dependent's eligibility for coverage, etc.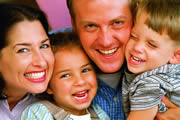 More Information About COBRA
SC Employee Insurance Program
US Department of Labor
How do I activate COBRA benefits? 
If your employment or eligibility status changes
A COBRA notification packet is mailed to an employee within 14 days of the date that Benefits Services receives official confirmation of an employee's separation from employment or change in eligibility status. The law requires that this packet be sent by mail to the last known address of the employee.
 
If your marital status changes, or your dependent child's eligibility changes
It is your responsibility to notify your benefits office within 60 days of the date you become divorced or separated, or the date your dependent child becomes ineligible for coverage. To continue coverage under COBRA, you must complete and return a Notice of Election (NOE) to the SC Employee Insurance Program within 60 days of the loss of coverage or notification of the right to continue coverage, whichever is later.