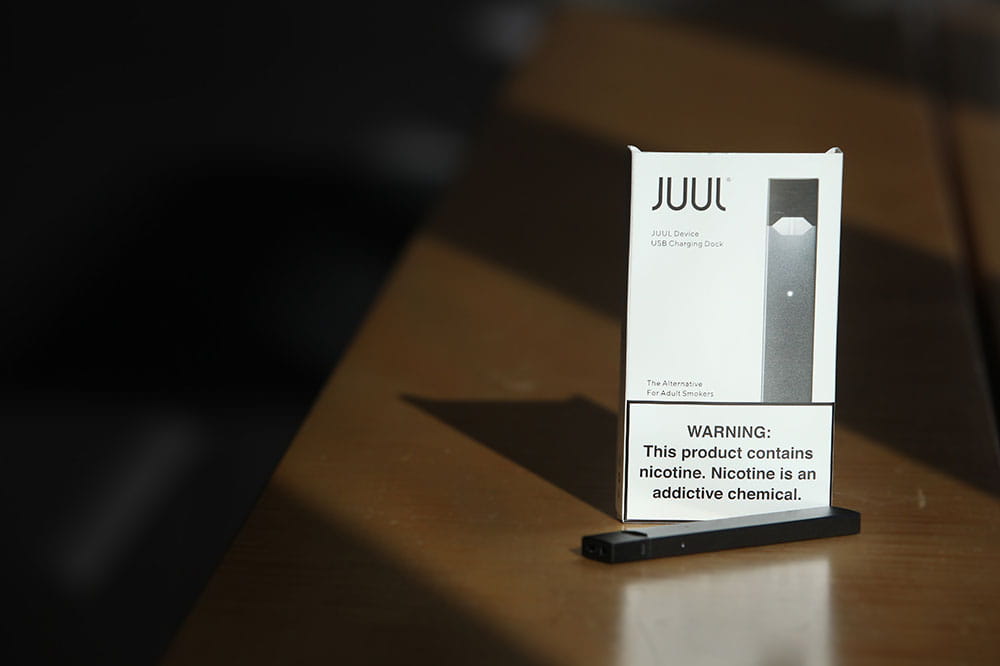 The lecture, "Vaping, Juuling and drugs" at a private girls' school in Charleston, couldn't have been timelier. Just a week after the Dec. 10 talk at Ashley Hall, a study is out showing the percentage of 12th graders across the country who vaped in the last month leaped from 11 percent in 2017 to 21 percent this year.
"Very concerning," says Medical University of South Carolina researcher Matthew Carpenter of the Monitoring the Future report. He's a tobacco control scientist at MUSC Hollings Cancer Center and  co-leader of its Cancer Control Research Program. He's also one of two professors from MUSC's Department of Psychiatry and Behavioral Sciences who gave last week's talk at Ashley Hall. The other, Carla Kmett Danielson, specializes in adolescent addiction prevention and treatment.
Carpenter and Danielson highlighted how e-cigarettes, including the market-dominating Juul, need to be scrutinized by scientists and discussed by families.
"This is a fast-moving science," Carpenter told the parents. "It's very hard to keep up with this."
While Juul just came on the market three years ago, "It has stormed the e-cigarette industry," Carpenter said. "It's appealing to youth. It's easy to conceal. It looks like a USB drive. There's a very technological feel to this, right? There's sort of a hip or gadget kind of flavor to it."
A lot of people — about 2/3 of Juul users aged 15 to 24, according to one recent study — don't realize that it contains nicotine. "Nicotine is the addictive property of any tobacco product," Carpenter said. "Nicotine is what gets you hooked."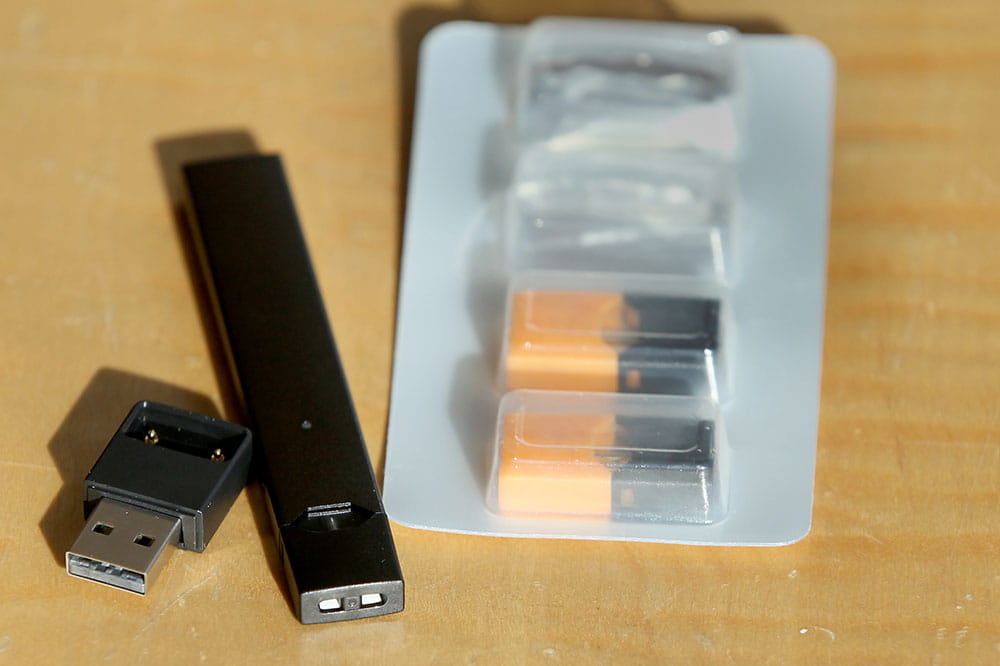 And while he described e-cigarettes as safer than traditional cigarettes, he also noted: "These things are not safe. There are levels of toxicants even in this e-cigarette vapor."
Federal regulators recently called vaping an epidemic and gave e-cigarette companies two months to come up with ways to keep young people from vaping. Juul announced it was pulling flavored products from stores and getting off of social media.
Carpenter wondered aloud if it was too little, too late. "Adolescents are really driving the popularity of this product."
He's encouraged to hear that today, the U.S. surgeon general is calling for new local restrictions such as taxes and indoor vaping bans to try to keep young people from using e-cigarettes.
E-cigarettes run on batteries, heating liquid nicotine into a vapor that users can inhale. The surgeon general says nicotine can affect learning in young people and raise the risk that they will try traditional cigarettes.
So what should parents do to keep kids from vaping, and how should they react if a child does give e-cigarettes a try?
Danielson told the audience at Ashley Hall that parents need to discuss vaping with their kids. "Not talking about it doesn't work. Neither do 'scared straight' programs or signing contracts."
Instead, she said they might try asking some questions, including:
What do you think about vaping?
Is it something that any of your friends talk about?
The statistics make it sound pretty common. Have you ever thought about it?
What about your friends — who and what influences your opinions on vaping?
Parents should also set clear household rules about substance use, Danielson said. "Kids are less likely to use tobacco, alcohol and other drugs if their parents have established a pattern of setting clear rules and consequences for breaking those rules."
Spell out specific consequences for e-cigarette use
Involve the child in setting those consequences.
Write them down.
Follow through.
Avoid arguments, threats and lectures.
Also, talk with kids about how to react when someone offers them an e-cigarette or any other substance your family is concerned about. "Practice and role play," Danielson said.
If you realize a child is vaping:
Ask how you can help the child make a better choice next time.
Talk about how the vaping came about — what were the circumstances?
Monitor the child's behavior.
Review your rules and consequences. Carry out the consequence.
Get treatment if needed.
Danielson also presented data on the high prevalence of alcohol and marijuana use from the 2017 Monitoring the Future study, which was funded by the National Institute on Drug Abuse. She said parents can apply her prevention and intervention strategies to those substances as well.
Carpenter hopes the new national focus on vaping, along with local discussions such as the one at Ashley Hall, will have an impact. "I have a simple, take-home message. Anyone, including youth or adults, who is a nonsmoker should be discouraged from using e-cigarettes. Period, end of sentence."