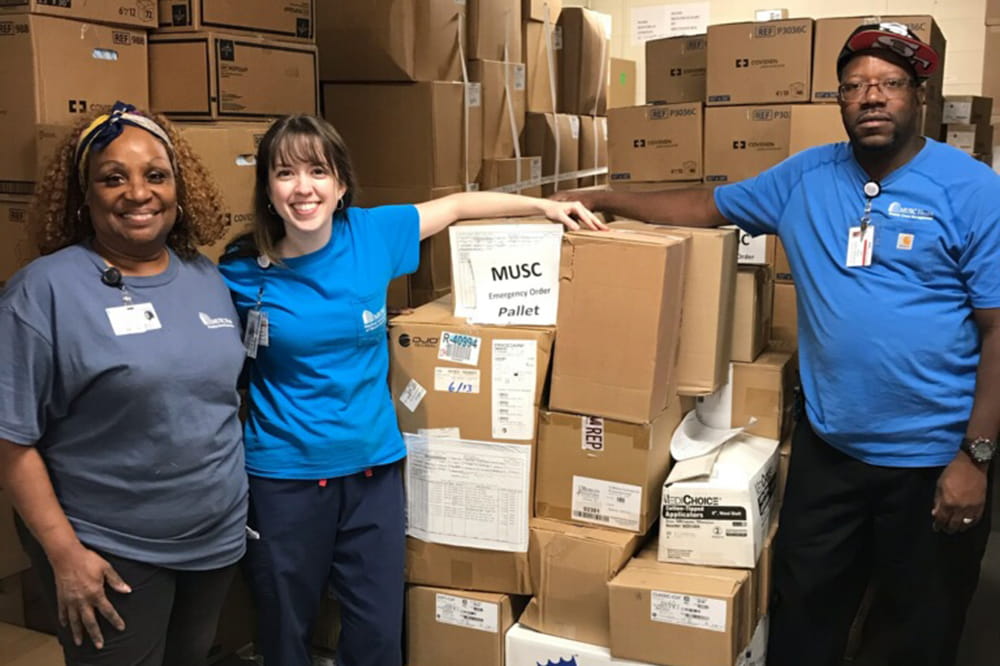 Even as Hurricane Dorian slowly steamed northward toward South Carolina, the devastation the storm had already wreaked upon the Bahamas moved the people of MUSC to act.
Offering aid is part of MUSC's mission to improve health — not just here in South Carolina but globally. In an interconnected world, health care, or the lack thereof, in distant lands can affect the health of people in the U.S.
Yet the Bahamas are not so distant. Grand Bahama Island is only 90 or so miles from Florida. Many in the Charleston area have visited islands in the popular archipelago and struggle to reconcile their happy memories with the scenes of destruction playing out in the news.
"It makes Hurricane Hugo look like a slight windstorm," said Charleston state Rep. Sandy Senn, who organized a donation drive to get supplies to the islands via private pilots who volunteered their time and planes.
MUSC jumped right in to help. MUSC Health had gone into emergency operations mode once it appeared that Dorian would make its way up the coast, and teams of doctors, nurses, technicians and staff bunked in the hospital beginning early in the day Sept. 4 to ensure patients would not experience disruptions.
The supply team at MUSC Health had already worked throughout the storm week, but on Sept. 6, as weary team members prepared to leave the MUSC campus and assess the damages at their own homes, supply team members had one last task: gather supplies to send to the Bahamas.
"They did a great job," said Lisa Goodlett, chief financial officer of the MUSC Health System.
The team gathered a variety of items to help the battered area, but sutures and bandages had specifically been requested, and MUSC happily obliged. The team also pulled together gloves, disposable washcloths and hygiene kits. Goodlett said the team looked for items that medics in the Bahamas could make use of immediately.
MUSC employees have long been recognized as exceptionally compassionate, caring and responsive people. Having been through the stress of preparing for and recovering from damaging hurricanes many times in the past, there is hardly a group of people with bigger hearts. So it was not at all surprising to senior leaders when they began to receive inquiries about how people could help.
For those who would like to donate to relief efforts, there are many reputable organizations doing beneficial work to help the Bahamian people recover. As always, take the time to research any organization to which you plan to give your funds.
To have maximum effect, donors may want to direct relief efforts to organizations that understand the current needs and have a ground-level presence to implement.


Hurricane Dorian Relief Efforts in the Bahamas
Happening on Facebook
Latest Tweets
Tweets by MUSCatalystNews