Endocrinology Telemedicine Clinic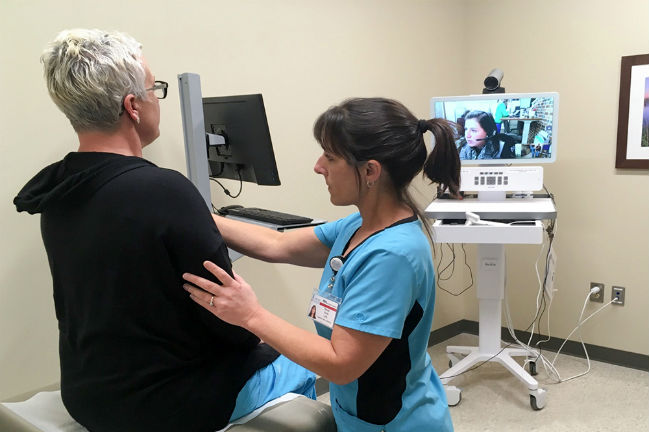 Beginning in July 2019, endocrinology services will be offered at MUSC's specialty outpatient clinic in Murrells Inlet, SC, on a weekly basis using telemedicine.
Patients needing a consult with an endocrine specialist at MUSC must often travel over 50 miles to receive it or wait months for an appointment. Others simply can't afford to take additional time off of work. This service will help overcome these obstacles by bringing specialty endocrine care closer to home where our specialists can see patients more quickly.
During these visits, patients will consult with board-certified endocrinologist Harsha Karanchi, M.D., face to face via secure video conferencing.
A certified medical assistant takes the patient's vitals in person and the results are instantly provided to Dr. Karanchi, allowing him to provide the same level of care using telemedicine technology as he would during an in-person visit.
Endocrine telemedicine services will be offered Wednesday afternoons from 1 p.m. to 5 p.m. at Tidelands Health Medical Park West, part of Waccamaw Community Hospital.
To schedule a telemedicine appointment, call the Endocrinology clinic at 843-792-2529.