MUSC Health at Home by BAYADA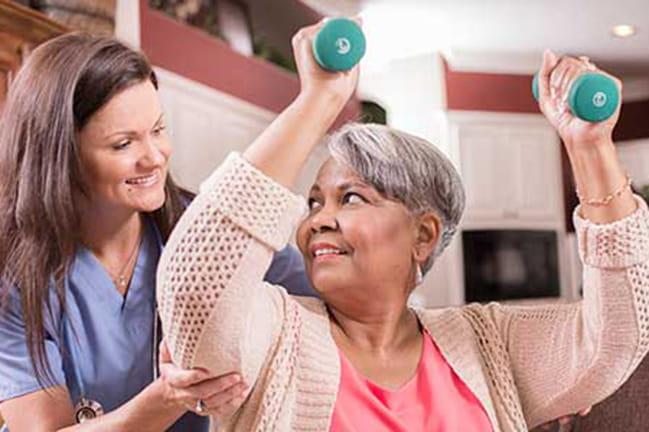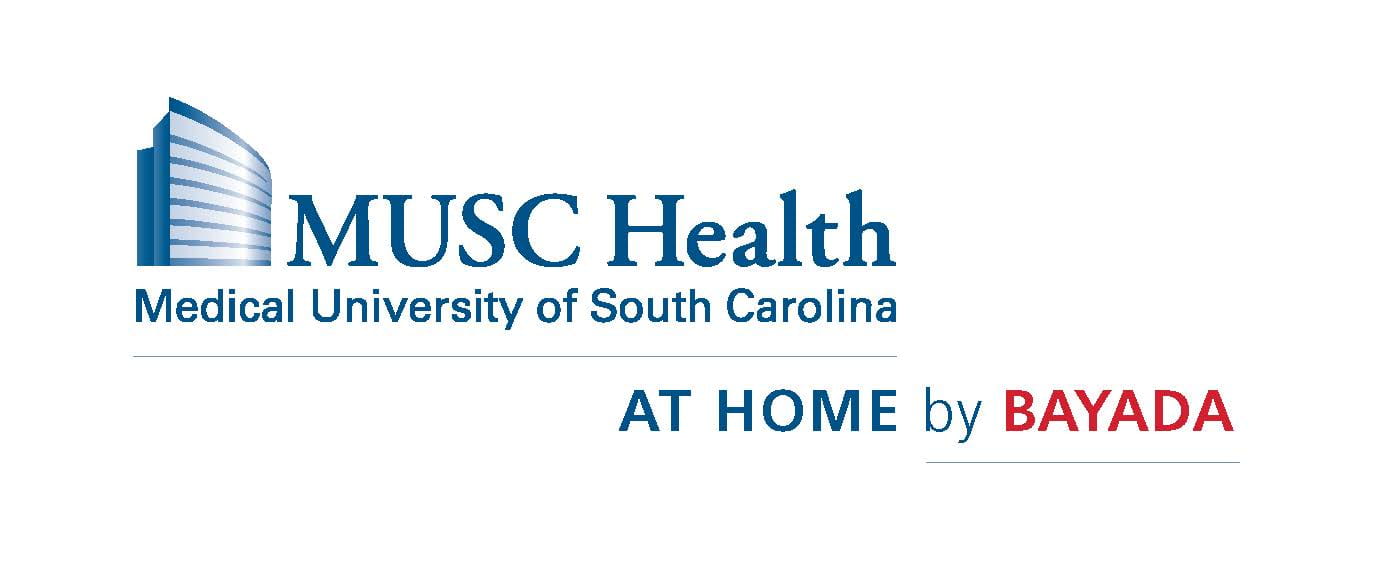 Your doctor may recommend home health care to help you get better, while staying safe in the comfort of your own home.
The goal of MUSC Health at Home is to provide you with the highest quality home health care services, delivered with compassion, excellence, and reliability.
MUSC Health has partnered with a leading national provider of comprehensive home health care – BAYADA Home Health Care to deliver high-quality, short-term care to adults recovering at home after an illness, injury or surgery or to manage a chronic condition. BAYADA, which brings more than 40 years of home health expertise to our community, enhances the quality services that our patients have come to expect from MUSC. Together as MUSC Health at Home by BAYADA, we are dedicated to safely transitioning patients from the hospital and keeping them safe at home, where they want to be.
MUSC Health at Home is accredited by Community Health Accreditation Partner for meeting the industry's highest nationally recognized standards of care.
You or your caregivers can call us anytime at 843-576-5378.
How Home Health Care Works 
Safe, supervised medical care in your own home.
Your team of caregivers may include nurses, therapists, home health aides, or medical social workers.
All caregivers are screened, licensed, and experienced, matched to meet your unique needs.
MUSC Health at Home provides training and assessments to ensure our caregivers' skills are up-to-date.
We can help you manage a chronic condition or recover from a recent illness or surgery.
 The kind of care your doctor wants you to have.
Care is short-term and delivered according to your doctor's orders.
A registered nurse (RN) clinical manager closely supervises your care.
We provide education to help you manage your condition and keep you safe at home.
We coordinate your Medicare or other insurance coverage, manage paperwork, and bill your insurance company on your behalf.
 Care is provided at little or no cost to you.
We will determine if you are responsible for any charges before services begin.
What to Expect at Home 
Your First Visit
We will call to schedule your first visit, which typically lasts 1 to 2 hours.
This visit includes a complete assessment of your health, which helps us create your customized care plan that your doctor will approve.
You may want to have a family member or other caregiver present.
The MUSC Health at Home nurse or therapist will review your doctor's instructions and educate you on all your current medications (including prescriptions, over-the-counter medications, and supplements).
 Meeting Your Nurse or Therapist
Our team will ensure you have all of the medical equipment, community resources, and educational tools you will need to get better and remain safely at home.
The clinician will ask to see your Medicare and/or other insurance cards.
We coordinate and deliver the care your doctor instructed.
We will help you make a follow-up appointment with your doctor.
 Communicating with Your Doctor
We follow up with your doctor until you have met your goals.
 Helping You at Home
We provide you with the highest quality home health care services so you can remain safe and independent at home.
All care is delivered with compassion, excellence, and reliability.