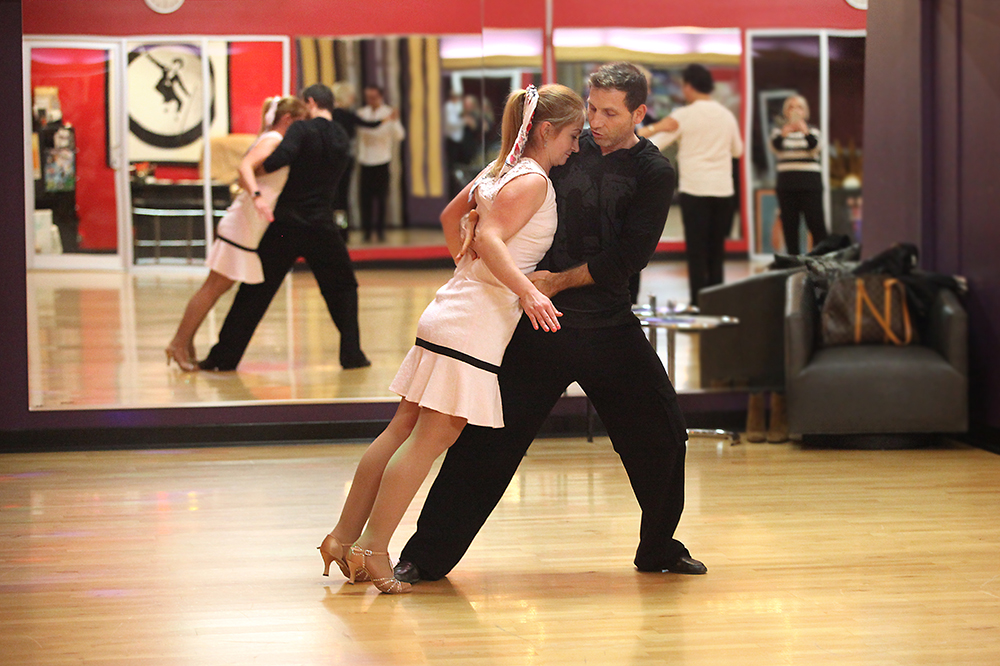 In an airy ballroom studio in West Ashley, Tatsiana Beiko sways in Artur Malakyan's arms as he guides her in a series of tight-turning steps that keep changing direction. He swoops into a chair, then sweeps her onto his lap and dips her. 
Stop! Try again. Beiko isn't dipping enough. She's in more of a backward lean, resisting the backbend, and Malakyan wants her to let her head fall back dramatically.
But Latin dancing wasn't covered in the medical school curriculum. And Beiko, a pulmonary and critical care physician and researcher at MUSC Health, is far outside her area of expertise. She's game to learn the Dominican dance the bachata, though, because she's doing it for a good cause.

She'll be one of this year's celebrity dancers at the Oxygen Ball, a "Dancing with the Stars"-style gala hosted by the American Lung Association in South Carolina. The event raises money for lung research as well as lung health programs like asthma education, lung disease support groups, smoking cessation clinics and tobacco education.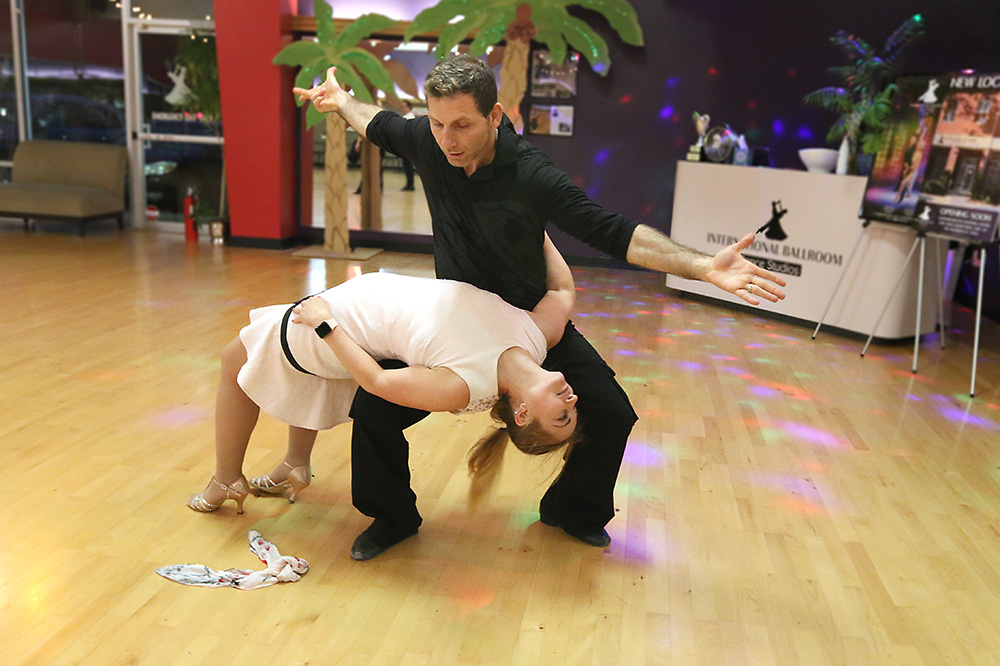 Dancing for a Cause
Tatsiana Beiko, M.D., says a patient is her inspiration to keep returning to the dance studio.
Oxygen Ball
Tatsiana Beiko, M.D., says a patient is her inspiration to keep returning to the dance studio.
"It was not an easy thing for me to consider. I didn't grow up dancing – and being on the stage? I can be a timid person there. But I thought that it would be good for me, and I thought, 'If I can speak at an international conference, I can dance on stage,'" she said. 
Beiko has been at MUSC for seven years. She arrived for a fellowship in pulmonary and critical care and now balances her days between research, patient care and working with fellows, residents and students. 
"I'm a lucky person, because I get to do something I love every day," she said. 
She was first drawn to working in the intensive care unit because that's where patients are the sickest and where health care providers can have the biggest impact, she said. She comes from a medical family – her grandmother was a nurse practitioner and two aunts were pediatricians – and she often compares what medicine can do for people now with what wasn't possible in previous generations. 
"From hearing their experiences back in the day and comparing what we have right now, I really feel we are very fortunate to have all the availability to help," she said. 
She came to love the second part of her specialty, pulmonary medicine, the more she worked in it. Now, her research is focused on chronic obstructive pulmonary disease, which is primarily caused by long-term smoking, and Alpha-1 antitrypsin deficiency, the only known genetic cause of emphysema.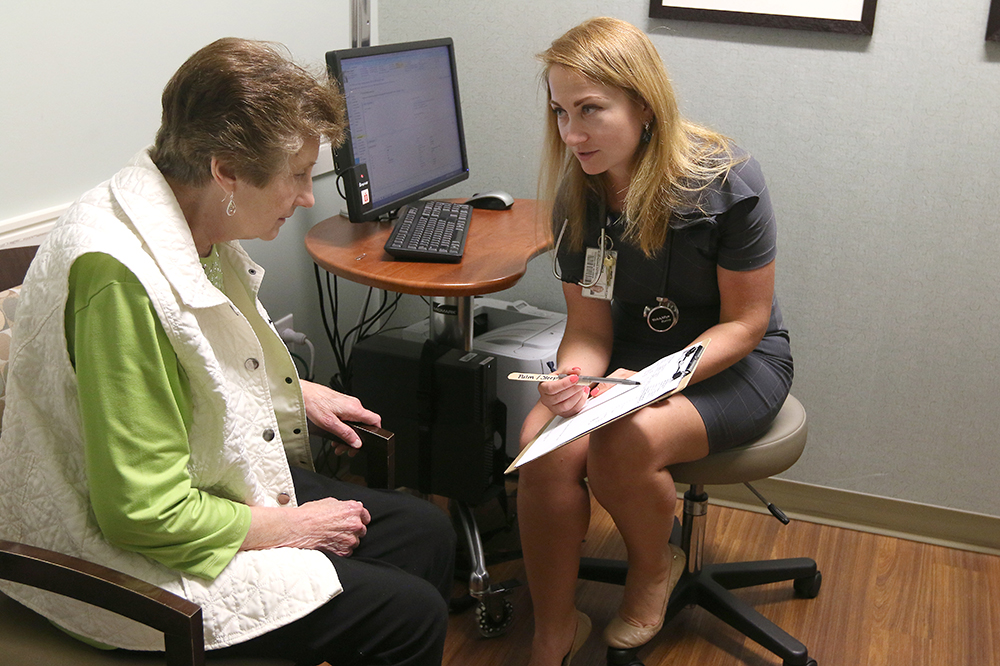 With that focus, it's particularly appropriate that she's dancing at the Oxygen Ball. MUSC has been a sponsor since its inception 11 years ago, but this is the first time that a physician has been one of the celebrity dancers, said Rebecca Balitsaris, executive director of the American Lung Association in South Carolina. 
Back at the dance studio, Beiko and Malakyan rehearse each step over and over again. As they're dancing, Malakyan counts the music in English, but when he needs to explain in detail what a sequence should look like, the pair converse in Russian. Beiko is from Belarus and Malakyan is from Armenia; each has a native tongue, but they have Russian in common.  
Malakyan explains that he chose the bachata for Beiko because, of all the dance styles she tried, it was the one she looked most comfortable doing. He demonstrates, showing how her hips started moving with the music when she first tried it. 
Dancing together requires teamwork – there are a few perilous-looking dips and backbends where Beiko simply has to trust her partner. It's not unlike the teamwork at MUSC. Beiko says she's grateful to work on the team of Charlie Strange, M.D., where the physicians and staff provide support and guidance to each other. "Every single person in my division is an outstanding human being," she said. 
Beiko enjoys all three aspects of her job – patient care, research and education – but says patient care is her No. 1 priority. She wants to continue to help patients manage their conditions. She also recognizes that providing emotional support to patients is an important part of her job, especially because for some people with advanced lung disease, there simply isn't any more that the doctors can do. She's a hugger, she says, and she wants patients to feel comfortable talking to her. 
Beiko and Malakyan will perform on March 29 at the Gaillard Center. They're competing against four other couples, with each couple vying for "votes" at $10 apiece. The lung association's goal is to raise $210,000 through a combination of sponsors, ticket sales, attendee giving and votes prior to the event. Go to CharlestonOxygenBall.org to vote for Tatsiana Beiko, M.D., or for more information about the event. 
Happening on Facebook
Latest Tweets
Tweets by MUSCatalystNews