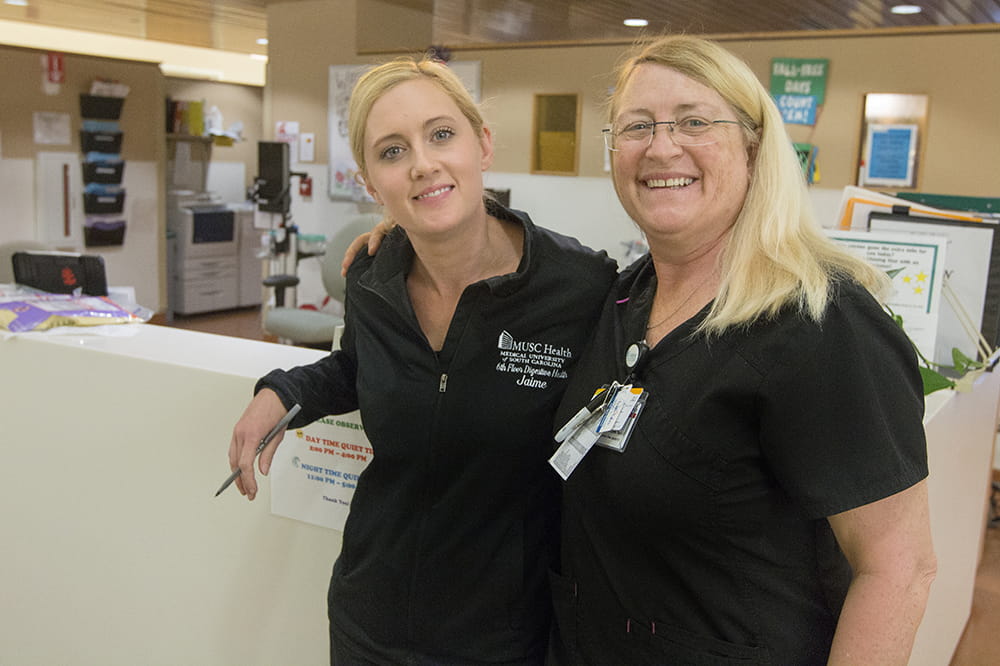 Jeanette Sewell and Jaime Edwards are both highly regarded patient care technicians in the Digestive Disease Center in Ashley River Tower.

They're both known as dedicated, thorough and compassionate workers.

They've both been chosen by their peers as "PCT of the Year" for their unit – Edwards this year and Sewell for the two preceding years.

And they just happen to be mother and daughter.

"It's awesome," Sewell said of working with her daughter. "She's such a kind, caring person to begin with. And we're really friends. It's nice when you can be friends with your daughter."

The pair didn't set out to work together. Sewell was a kindergarten teacher at Sullivan's Island Elementary, and Edwards worked in the Charleston County Consolidated 911 call center. But Edwards stepped out of the workforce when her middle child was born, and Sewell found she needed a job with more flexible hours when her father became ill.

Sewell began working as a patient care technician at ART on the 6 East unit three years ago. A year and a half ago, Edwards was ready to return to work but didn't want to return to 80-hour weeks at the 911 center. She'd always been interested in the medical field, though, and Sewell seemed to enjoy her work at MUSC. So Edwards decided to apply and was hired to work on the 6 West unit of ART. When management needed to readjust staffing, Edwards ended up moving to 6 East alongside her mother.

"It's good. I enjoy it. I always enjoy working with my mom," Edwards said.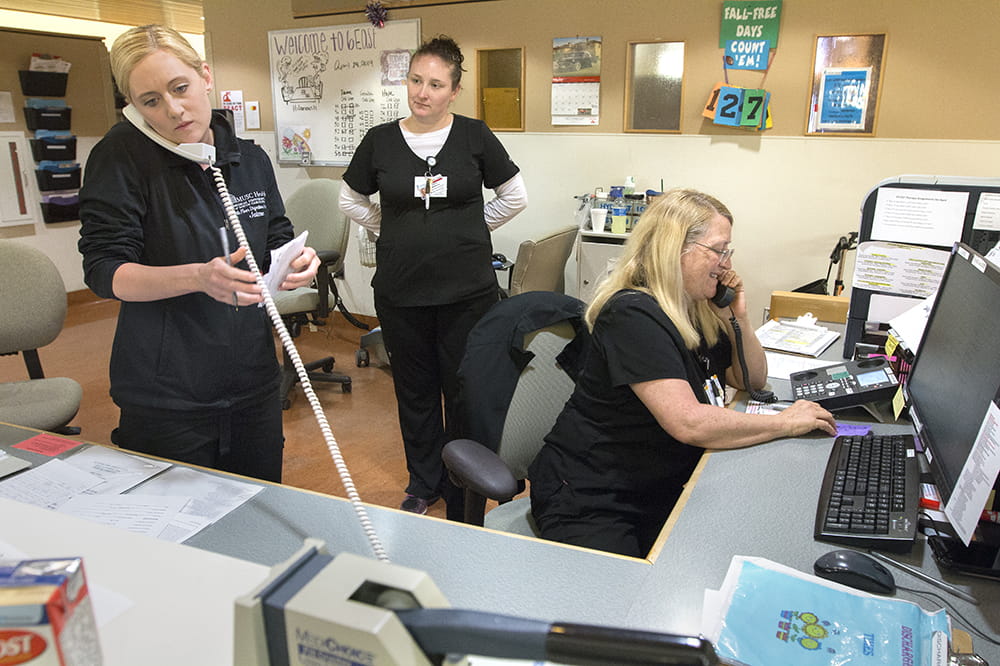 Nurse manager Rhonda Flynn said the two are "very high achievers." They're constantly in patient rooms, helping patients to get up and about, and they always find a way to contribute.

"They do whatever has to be done to make things work in the unit," Flynn said.

Sewell and Edwards said they stay busy helping the nurses, doing everything from bladder scans to removing IVs and catheters to helping patients with gastrointestinal issues get out of bed.

"I love GI. That sounds crazy, but I really do," Edwards said. She plans to go on to nursing school.

Flynn said that in addition to Sewell's primary responsibilities with patients, she also participates in peer interviews for job applicants. Both women, she added, offer valuable input and suggestions during monthly PCT meetings. Sewell and Edwards both also serve as primary preceptors for the unit and have trained, mentored and helped welcome many new hires to the team.

Sewell said that any job is easier when you like the people you work with.

"I love interacting with the patients. I love my co-workers," she said.
Suggest a Story
Have an idea for MUSC Catalyst News? Contact our editorial team and let us know.