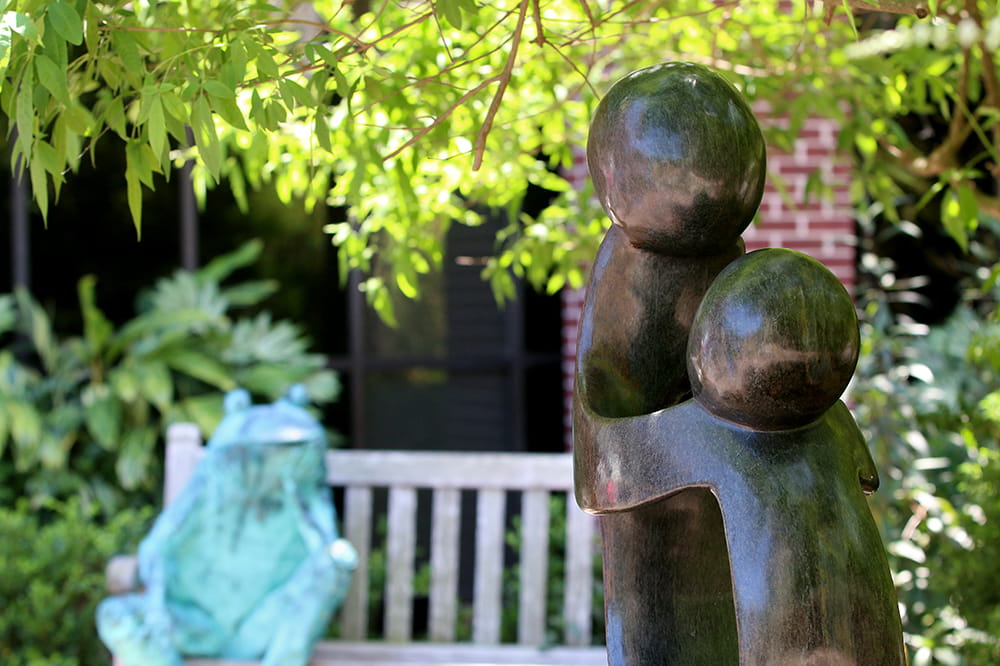 A new statute between the entrances to University Hospital and the Emergency Department honors the relationship between nurses, patients and families.

Called "The Healer's Touch," the statue was unveiled Wednesday as part of MUSC Health's celebration of National Nurses Week.

The dark-green sculpture, chiseled from gleaming serpentine, depicts two human forms in a swooping circular embrace. A smaller version of the statue is given to each monthly DAISY Award winner.

Jerry Mansfield, Ph.D., R.N., MUSC Health's executive chief nursing officer and chief patient experience officer, explained the origin of the DAISY Award, which stands for diseases attacking the immune system.

It was late 1999, and 33-year-old J. Patrick Barnes was hospitalized in Seattle, Washington, for eight weeks, suffering with an autoimmune disease. While he succumbed to his illness, his family was left in awe by the kindness and compassion of the nurses.

"The Barnes family created the DAISY Award to provide meaningful recognition for nurses and give patients and caregivers a platform to express their gratitude. MUSC considers it an honor to partner with the DAISY foundation," he said.

The program began with a video congratulations sent by Bonnie Barnes, co-founder, CEO and board president of the DAISY Foundation.

"We're extremely proud of the relationship we've had with MUSC since 2005," she said, before wishing everyone a happy nurses week.

A DAISY Award winner is selected at MUSC Health each month. In addition, this year the Healthy Work Environment Council added two annual awards – one for a nurse leader and one for a team. Often, Mansfield said, it takes a team effort to implement someone's idea successfully.

During the ceremony, the council gave daisies to the DAISY Award winners who were able to attend. They also offered thanks to Yellowstone Landscaping, which donated the statue and the landscaping in the newly named DAISY Garden, and to Thomas Ly, owner of Cinnabon North Charleston, which donates treats for the winners.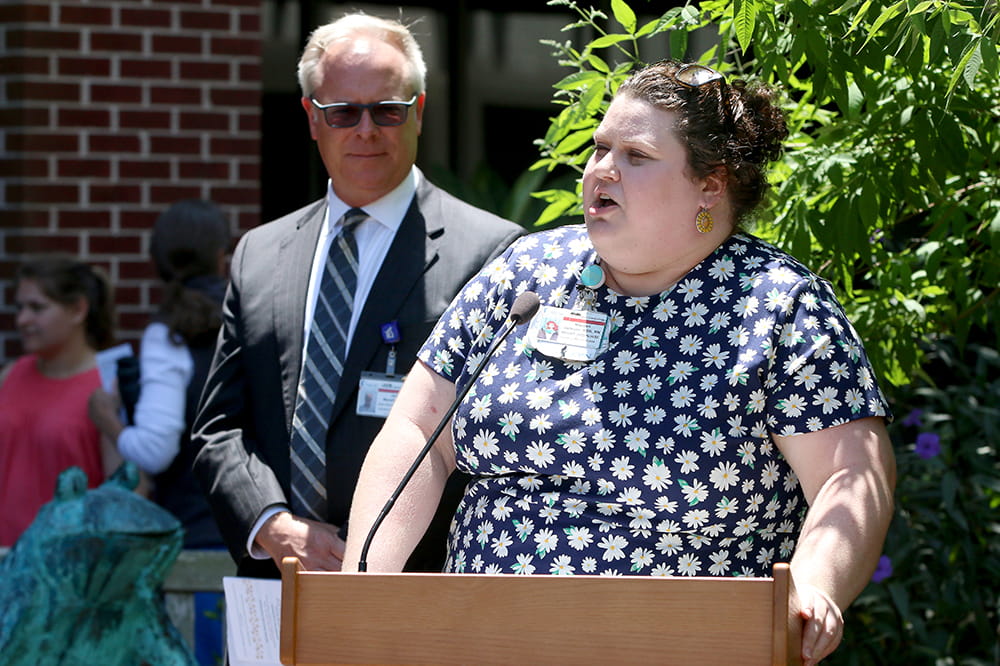 2019 DAISY Nurse Leader Award recipient
Andrea Coyle, Professional Excellence and Magnet Program director
2019 DAISY Team Award recipient
The nurses of 8D pediatric cardiology step-down unit
| | | | |
| --- | --- | --- | --- |
| Shaun Frame | Joy Ross | Laura Allen | Susan Ballard |
| Julie Bopes | Barbara Branch | Janell Carlow | Lindsay Charpia |
| Leslie Giauque | Hallie Hall | Jeni Helmly | Tasha Hoover |
| Abby Husk | Maegen Jackson | Christie Jacobin | Hadassah Little |
| Delia Linneman | Brenda McCoy | Kaitlin Meier | Legare Nettles |
| Tabitha Oliver | Cristina Rateb | Tiffany Rathjen | Ally Rosol |
| Hillary Sullivan | Nicole Shelley | Laura Shieder | Hayley Small |
| Sarah Williams | Katie Wingard | Bryan Woodall |   |
2018-2019 DAISY Award winners
| | | |
| --- | --- | --- |
| Sandra "Sissy" Stoughton | Mary Amanda Henderson | Ellen Dunton |
| Crystal Foster | Carey Cochran | Katy Benjamin |
| Susan Tanis | Brittany Kear | Shannon Zimmerman |
Suggest a Story
Have an idea for MUSC Catalyst News? Contact our editorial team and let us know.