After Ear Surgery Instructions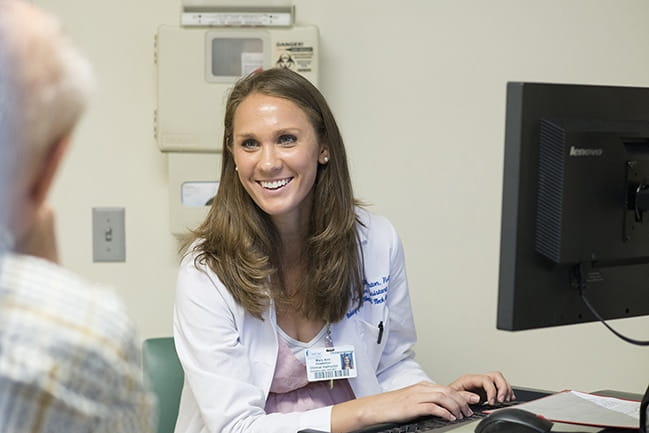 These are general instructions for care after common ear surgeries. You may receive specialized instructions after your surgery. Immediately after surgery, your hearing may be worse due to packing in the ear. It may take up to three months to establish a new baseline. If you have questions, please contact your doctor or address concerns during your follow-up appointment.
Follow-Up Appointment
Before you leave the hospital, please confirm the nurse has made a follow-up appointment for you or call 843-792-3531.
Contact Information
If you need post-surgery assistance, please contact:
MUSC Health ENT clinic
843-792-3531
8 a.m. to 5 p.m.

On-Call MUSC Health ENT Physician
843-792-2123
After Hours
Reasons to Call Immediately
Temperature greater than 101.5 F
Difficulty eating or drinking
Difficulty breathing
Chest pain
Severe headache with neck stiffness
Persistent nausea and vomiting
Oozing, milky, thick, green or foul-smelling drainage
Worsening redness, swelling, pain
Worsening dizziness
Head dressing saturated with blood
Incision does not stop bleeding
Any other questions or concern
Wound Care
For one to two days, there may be a small amount of blood oozing from the incision inside the ear canal and/or behind the ear
Your doctor will indicate when the head dressing and gauze can be removed
For one to two weeks, some blood (or brown, pink, yellow, black or clear fluid) may drain from your ear canal; cotton in the ear can be changed as needed if it is soaked with drainage; stop
using cotton if there is no drainage
Ear packing may fall out, but do not remove it; apply ear drops directly to packing
In one week, skin tape covering the incision may be removed if it has not fallen off
Do not remove any stitches, as they dissolve on their own
Common Symptoms
Pain around the surgical site (improves with time but may last up to two weeks)
Numbness around the incision and ear (gradually improves with time)
Clicking, popping, pulsing, ringing, or other sounds
Soreness or bruising of the lips, eyelids, and shoulders
Jaw, neck or throat pain
Headaches and fatigue
Medications
Resume home medication, unless instructed otherwise
Follow prescription instructions for application procedure, frequency, and quantity of ear drops
Acetaminophen (Tylenol) or ibuprofen (Motrin) as needed for pain
Prescription narcotics (Norco, Percocet) for breakthrough pain only (**some narcotics have acetaminophen included, so do not take acetaminophen at the same time)
Call the clinic if you need narcotic pain medications
Fiber and stool softeners (docusate) may help with constipation from pain medications
Anti-nausea medications may be prescribed for dizziness with nausea and/or vomiting
Showering
ALWAYS keep the inside of the ear dry
Shower or bathe 48 hours after surgery, but do not soak or scrub the wound
Place a cotton ball coated with Vaseline or an earplug in the outside bowl of the ear (don't use cotton without lubricant or push on packing inside the ear)
If water gets in, dab with a dry towel; don't place anything inside the ear canal
Dry incisions immediately after showering and apply moisturizing lotion (Aquaphor, Cetaphil) or antibiotic ointment (if prescribed) over incisions until they are fully healed; no need to apply lotion when incision is covered by tape, but apply when the tape falls off
Activity Restrictions
Your doctor will indicate when it's okay to return to work or fly
To decrease chance of bleeding, don't lift more than 20 pounds or strain for two weeks
Do not strain on the toilet or blow your nose (sneeze with your mouth open)
Take care when driving, walking, and showering, as there may be dizziness or imbalance for days to weeks after surgery
Diet
Consume healthy food and maintain hydration by drinking plenty of water
Food may taste different or there may be decreased taste for weeks to months